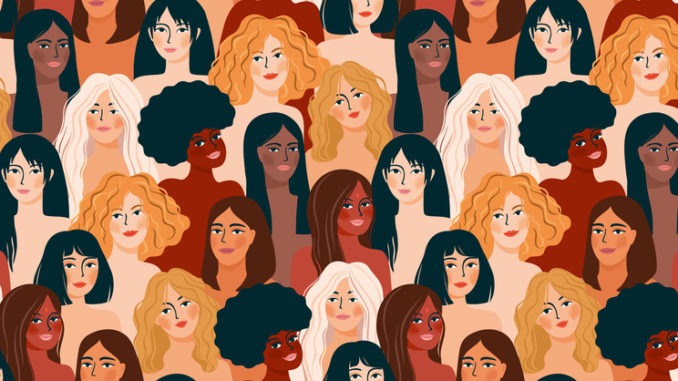 Despite efforts to create more inclusive workplaces, outcomes for women throughout the pandemic show there is still a sizeable gap
This is an edited version of an article that originally appeared on Robert Half
Recent figures from HMRC reveal that, six months after the job retention scheme was introduced, 126,900 more women than men were on furlough, even though they make up only 47% of the UK workforce. There are a lot of areas to consider when it comes to addressing the gender balance – but, unfortunately, it is not as simple as hiring in equal numbers and promising equal pay.
Gender bias in the workplace is a systemic issue, linked to deep-rooted traditions. For example, how many women were placed on furlough because employers assumed they might prefer to have the time to care for and home school their children?
There are several ways businesses can support women, and other under-represented groups, in the workplace including opportunities for development, workplace conditions and 'allyship'.
Create inclusive appointment processes
While simply appointing more women will not solve gender imbalance in the workplace, ensuring a good mix of genders and backgrounds amongst candidates creates a better and more inclusive appointment process.
Although you want a diverse pool of talent for interviews, you might want to consider removing identifying information when it comes to shortlisting candidates. Three-in-five businesses have now adopted blind hiring processes; it's a great way to ensure that a candidate's characteristics do not contribute to, or inhibit, their success.


Address any gendered language and practices
Removing gendered language from job descriptions has been shown to increase the number of applications from all genders. Applying this consistently in workplace communications, and educating staff of gender-inclusive language, helps to create a better environment for everyone.
Increased diversity in the workplace means that more employees are likely to have non-binary gender identities. Encouraging pronoun-sharing helps to create a more comfortable environment, without the risk of misgendering; even sharing preferred pronouns on email signatures is a helpful step in the right direction.


Offer gender-neutral benefits
Some claim the reason that there are fewer women in senior positions is linked to the time they take off to raise their families but, with the introduction of shared parental leave and other initiatives, this type of thinking is taking a back seat.
Not only can partners now share leave, in some cases companies are offering all new parents the same parental leave benefits – and making it clear that they are strongly encouraged to take up the offer.
Initiatives like this send a clear message on inclusivity by eschewing traditional gender roles, removing entrenched biases, and creating better balance between genders in the workplace.

Level the progression playing field
When employees take time off they often need additional support when returning to the workplace in order to re-engage. More employers are offering better training to workplace returners to help them re-join or remain on their path to promotion, balancing out some of the effects of taking time out.
Being transparent about promotions – requirements, time frames and expectations – can also help to remove any unpleasantness, or rumours, about negative discrimination or biased practices, helping to maintain workforce morale and satisfaction.

Encourage 'allyship'
Gender stereotyping is, sadly, still alive and well in many office environments; for example, it is often assumed that a woman present in a meeting is in a more junior, or less skilled, position. Encouraging all employees to act as allies, politely pointing out this type of stereotyping, helps to educate the workforce and reduce this type of bias.
As an employer, you can also create a more inclusive environment by addressing issues pertinent to under-represented groups. Many companies are starting to arrange activities surrounding awareness days and months, but this type of initiative can be more effective if continued throughout the year.
When well-publicised, and possibly traumatic, events happen, businesses and employees can act as allies by checking in on those who may be affected and creating safe places for education on the issue.
While these things will help to establish an inclusive workplace it is also crucial that you allow under-represented voices to be heard in these safe spaces. Allowing employees to share anonymously, or in a way that feels comfortable to them, makes it more likely that you will hear about their lived experiences of your workplace, giving you more reliable insights on areas where your business could improve.
Finally, when you have good processes in place to address gender imbalance, and create a culture of inclusivity in your workplace, be transparent. More of the candidates we are working with are looking for an employer whose values align with their own, which means that inclusive companies can attract more diverse talent.