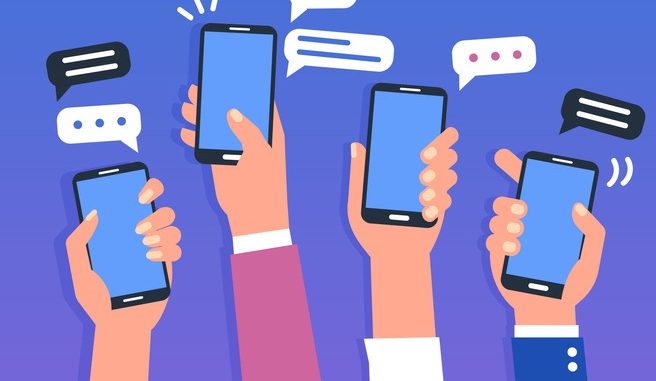 As coronavirus is making us isolated, we need social media to connect more than ever. Healthcare professionals have taken to Twitter to share information, to plead with the public, and to share information and uplifting moments during what is an incredibly challenging time for all. We have compiled a selection of tweets written by NHS frontline employees that may help
As coronavirus, or COVID-19, has spread around the globe, frontline healthcare professionals from all over the world have taken to social media to spread their message faster than the virus. "We came to work for you. Please stay at home for us."  Photos, where doctors and nurses in protective equipment stand together holding a paper version of the message, have disseminated quickly on Twitter and Facebook. Its succinct urgency is designed to hit home; if we don't isolate now, our doctors will become overwhelmed or infected – and we need them now more than ever.
Here are some useful tweets from NHS professionals that tell us more about the virus, the capacity in our hospitals, and what the public can do to help.
Dr Bogdan Chiva Giurca puts into perspective the incredibly long hours NHS staff are working to fight coronavirus and keep the public safe. "Third night on call, 13 long hours, lots of #COVID-19 admissions, hand sores from washing, but we #juniordoctors still found time to smile. Tough times, but doing our best to protect you, your loved ones, our loved ones and #ourNHS. Time for bed, but back tonight."
The NHS have tweeted a video with lots of practical advice about what to look out for and how to self-isolate. "We've answered some common questions about #coronavirus symptoms, staying at home, and what to do if you live with a vulnerable person. Visit our website for more up-to-date information: nhs.uk/coronavirus"
Dr Alex, previous contestant on popular television series Love Island, has used this difficult time to raise concerns about hospital car-park fees. "Controversial, but maybe this is a good time for hospital car parks to be free for NHS staff? Retweet if you agree!"
Many hospitals and general practices are reporting that they do not have enough PPE to keep their employees safe. NHS Federation has tweeted to inform them of how they can ask for more. "If your health or care organisation is having problems obtaining supplies of personal protective equipment (PPE) or hand sanitising gel, you can call the dedicated NHS Supply Disruption Number: 0800 915 9964. You can also email: [email protected]"
Other healthcare professionals are showing heart-warming videos about how they are raising spirits whilst working to save lives. Emergency-doctor Russell took to Twitter to share a video of a fellow doctor singing to his colleagues.  "One of our SHOs today is Alex, who's also an opera singer, returning to the NHS frontline during the COVID outbreak. He's treating the team to some shows during quieter periods! Bravo!"
And finally, in response to a tweet by professor of primary care at the University of Oxford, Trish Greenhalgh, reporting that she had spent the weekend developing resources with the RCGP to develop resources for GP surgeries to move safely to remote consulting, Dr Mark Porter said, "After just one day of shifting to remote consultation I am confident this will change the face of general practice going forward. Not the driver anyone would hope for, but could trigger transformational change. It was coming of course, but nowhere near as fast as this."
As coronavirus keeps us from our loved ones, it is important to remind ourselves of our power to adapt, and our shared kindness and humanity. If you are in doubt, turning to Twitter can help you feel less alone and can connect you to the thousands of courageous, inspiring healthcare professionals working tirelessly to keep the public safe – some singing as they do so.
Don't forget to follow us on Twitter, or connect with us on LinkedIn!