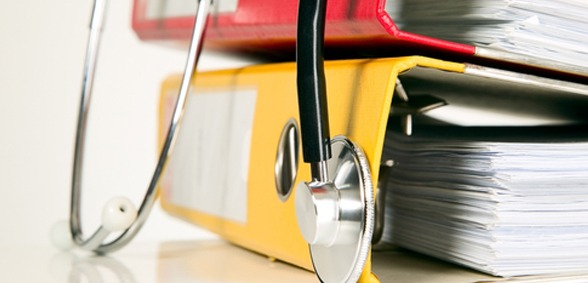 Credit: This story was first seen on the BBC
There are 'grave concerns' about the future of GP surgeries in Oxfordshire because of a reported lack of funding, the BBC reports.
A committee of councillors has written to health secretary Jeremy Hunt warning two practices have been forced to close and others could follow.
It also said county health bosses were granted just £2m of the £50m they asked for to expand and maintain surgeries.
The Department of Health said it was increasing GPs' pay to attract more people into the profession.
The Oxfordshire Joint Health Overview & Scrutiny Committee wrote to Mr Hunt raising concerns about 'the under-funding of primary care both nationally and locally'.
It highlighted the Deer Park Medical Centre in Witney, which closed when it was unable to procure a new contract 'within available funding', and North Bicester Surgery, which failed to recruit enough GPs.
The letter said changes proposed by Oxfordshire Clinical Commissioning Group to plug a £200m funding gap by 2020-21 were likely to increase pressure on doctors.
Paul Roblin, secretary of the Oxfordshire Local Medical Committee, said every practice in the county "is probably only one resignation or retirement away from collapse".
Dr Roblin said: "The government and administrators both nationally and locally seem oblivious to the imminent crisis. This is not shroud waving, this is something that is very real. I have not seen anything like this in 40 years of being a GP."
A Department of Health spokeswoman said: "This government has made a real-terms investment of £2.4bn into the sector to improve care and deliver better access across the week. We are also doing lots to attract even more GPs to the profession – agreeing a pay rise, cutting red tape and bringing in new schemes to help GPs work more flexibly."