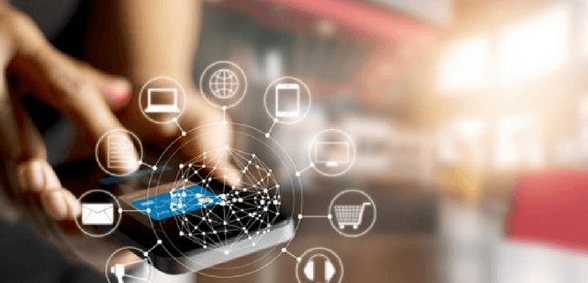 Healthcare providers are over-burdened at present. There is a need to streamline processes and technology is being championed as a means of doing this – specifically, platforms that open up channels for communication and connect people, as well as different areas of care
There can be a certain level of disconnect within healthcare; one area of particular difficulty is communication – be that with other GPs, a specialist, or practice staff. The lack of communication platforms for healthcare providers was highlighted over the summer when it was revealed that patient details were being shared over apps such as WhatsApp – a breach of data laws and patient privacy.
So, what is the alternative? What secure options are available to healthcare providers who need seamless and secure communication?
The potential of communication platforms
Communication platforms can be a pool of collective knowledge for practitioners – a space in which information can be shared, securely. Take, for example, the forum Doctors.net.uk; one of its key features is an app called the 'Emergency Room'. "A facility for members to ask questions that require a very quick response. Usually answered in a few minutes, this feature allows potentially life-saving information to be quickly passed into the right hands," Dr Tim Ringrose, CEO of Doctors.net, explains.
The rapidity with which problems can be shared and solved is paramount in contemporary practice where time is, quite literally, of the essence. "It's ridiculous that we're resorting to WhatsApp and other insecure apps rather than NHS-compliant forms of communication just to try and do our job properly," says Dr Lucinda Scharff, who is part of the team behind Forward – an app designed by doctors, for doctors.
Discussing why Forward was developed, Dr Scharff makes clear that there's a need for technology designed for the health sector; specifically, technology which enables efficient, time-effective communication. Apps offer just this in the form of a user-friendly interface – Forward takes WhatsApp as muse – and often incorporate useful functions such as messaging and picture/file sharing, an accessible staff directory and access to patient profiles and updates. The benefit, Dr Scharff says, is that you're not carrying around numerous bits of paper, but you are communicating and sharing the necessary information, efficiently.
"Doctors need to be able to easily, quickly and safely share patient information with other healthcare professionals, with carers, or with the patient themselves," Helene Viatge, business development and project manager at Cupris, agrees. She adds that a secure communication platform can provide a significant improvement in the daily workflow of most healthcare professionals. Some health platforms, like Cupris, enable secure communication between health professionals and also their patients – enabling joined-up care, empowering patients and, ultimately, rendering processes more efficient.
Broader benefits of inter-connectivity
Apps put a world of information in the pockets of practitioners and healthcare providers – and, as Dr Scharff explains, can keep patients' information fully up-to-date. Helene highlights that, by enabling GPs, specialists and other healthcare professionals to easily discuss patient cases, referrals or face-to-face consultations can be avoided where possible. "It's also a great audit track and monitoring tool for GP practices to monitor patient engagement and trace medical history information exchange," she points out, "which can be invaluable for any freedom of information issues that might arise."
Dr Scharff points out some of the additional benefits of enhancing communication, such as lifting staff morale. In a highly-charged and stressed environment, having peer-support literally in-hand leads to time-saving because of the access to additional information provided by these platforms – and this can be the ultimate pick-me-up.
For the practice, the benefit of investing in such technology is that efficiency is money, Dr Scharff says. "If, for example, you you're trying to call a hospital for advice on a patient and it's taking you 40 minutes to get hold of someone, well, that's four other patients you haven't seen. That's you having to stay on at the end of your day," she explains. "If people can receive better, more efficient care this is, in the long run, better for everyone and that's what we're trying to do in the grand scheme of things by developing this technology."
The timely emergence of innovative solutions
"With rising concerns about healthcare in the UK, and the stresses within general practices, ensuring efficient and secure collaboration between clinical staff is now more important than ever before," Dr Ringrose says. While we have embraced technology in our every-day lives, it seems that the health sector has fallen behind somewhat. Technology is enhancing our lives – personally and professionally – and it only makes sense that it plays a role in the delivery of health care. "WhatsApp has changed the way we communicate, so lots of doctors are tempted to extend its use in their work environment," Helene says.
Helene shares some key points when it comes to protecting patient data:
Using platforms such as Whatsapp to share patient-identifiable information is insecure and does not comply with the patient data protection laws for a number of reasons:
data is not stored on UK-based, N3 approved servers;
data is not encrypted on the user's 'phone;
there is no PIN/login required to open WhatsApp – anyone with access to the 'phone can access your WhatsApp data.
By default, all media shared on WhatsApp is saved to your native 'phone gallery, mixing patient images with a user's personal photos. Family and friends could inadvertently access confidential patient information if sharing is enabled (a common situation). Even if you switch off WhatsApp backup of photos on your 'phone, you have no way of knowing whether the person you're sharing data with has done the same. This data could be accessed by unauthorised third parties or backed up to unauthorised cloud services.
However, lots of new secure communication platforms provide secure ways to communicate with doctors and with patients. Not only should the data be encrypted on the user's 'phone, and on the server, using origin tracking technology, but the user should have a secure, specific username/password or PIN to login to the communication platform; this way, anyone who takes the 'phone is prevented from accessing patient data.
Mimicking banking security protocols, a user should have to re-enter their PIN if the app isn't used for a set period of time or after they leave the app. Patient data should NOT be stored on the 'phone's native gallery or any public area of the file storage system and notifications should be hidden to prevent someone inadvertently seeing confidential patient data appearing on a user notification.
Don't forget to follow us on Twitter, or connect with us on LinkedIn!