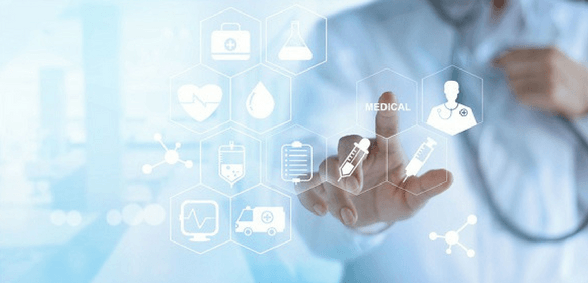 NHS England has launched a campaign urging patients to 'check before you tick' for free prescriptions in a bid to reduce the number of people incorrectly claiming every year
A new campaign has been launched by NHS England and the NHS Business Services Authority (NHSBSA) to make people aware of their eligibility for free prescriptions.
'Check Before You Tick' – running to December 2018 – seeks to encourage patients to check whether they are entitled to free prescriptions before claiming them in a bid to reduce the £256m cost per year to the NHS caused by patients incorrectly claiming them for free.
The new online tool will help patients to understand the government's eligibility criteria for free prescriptions.
To support the campaign pharmacists will be provided with a communications toolkit, posters, and point of sale materials to display in their pharmacy to further explain the rules and reminds pharmacists that it is their responsibility to check and always ask to see up-to-date proof of eligibility before providing free prescriptions.
Those who incorrectly claim a free prescription will risk a penalty charge of up to £100 from the NHSBSA – the body responsible for carrying out prescription checks each month.
Keith Ridge, chief pharmaceutical officer for NHS England said: "Free prescriptions ensure that at-risk groups of people get the medication they need, but it's crucial that this support also offers best value for taxpayers. Pharmacy teams are at the front-line in helping people understand the criteria for free prescriptions, and because mistaken claims place an extra cost burden on the NHS, it's important that patients, carers and pharmacists know how and when they can make a claim."
Alison O'Brien, Head of Loss Recovery Services, from NHSBSA said: "The NHS loses millions each year through fraudulent and incorrect claims for free prescriptions. On behalf of NHS England, the NHSBSA checks claims randomly and retrospectively in order to appropriately recover funds and return them to NHS services. We encourage all patients to check their entitlement before claiming free prescriptions and our online tool provides support to understand if they are eligible."
At a glance; who's entitled?
Patients are entitled to free prescriptions if they are under 16 years old or 16, 17 or 18 and in full-time education, or over 60. Certain illnesses can also exempt a patient from prescription charges as well as being pregnant or having a baby under one year.
Certain benefits, but not all, qualify people for free prescriptions, so it's important that patients check their entitlement, and pharmacists should support them with this and ask to see up-to-date proof of eligibility.
Pregnant women and new mothers, although eligible to claim free prescriptions, may not always realise they need a valid Maternity Exemption Certificate.
Without a valid certificate, they too could receive a penalty charge.
For individuals who experience financial difficulties but are not eligible for free prescriptions, there are other means of support available to them and pharmacists should help advise, such as prepayment certificates and the NHS low-income scheme.
Further advice to help protect patients and the NHS from the consequences of incorrect claims for free prescriptions, can be found in the 'Check Before You Tick' pharmacy communications toolkit available on the Public Health England website. 
The online eligibility checker can be accessed on the NHS website: www.nhs.uk/checkbeforeyoutick.
Don't forget to follow us on Twitter, or connect with us on LinkedIn!