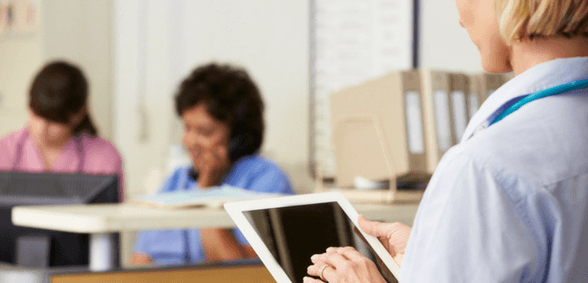 Practice managers are charged with ensuring that their practice sits within the frameworks set out by the Care Quality Commission (CQC). To help keep your practice inspection-ready, Tina Nightingale of the Practice Managers Association (PMA) shares expert insights into the new framework set out for general practice
The CQC's strategy for 2016 to 2021 sets out an ambitious vision for a more targeted, responsive, collaborative approach to compliance and regulation. To develop their plans for the next phase of regulation the CQC have responded to health and social care changes in order to better align with an aging population and advances in science and technology.
They have incorporated what they have learned from two and a half years of comprehensive inspections, including feedback from the public, service users, their own inspectors and from working with providers and other stakeholders.
A new framework
A new assessment framework has now been set out for general practice. It defines the expectations for practices, outlining how they can best achieve each of its five key lines of enquiry; safe, effective, caring, responsive and well-led practices. They have extended the time between inspections for practices rated good or outstanding, to a period of up to five years.
It's important to note that a proportion will still be inspected each year, often conducted should concerns be raised about particular risk in a practice. Inspection reports have also been changed so that they are shorter and easier to read.
From April 2018 the approach to inspecting and rating population groups will be further honed. A new system for collecting information from providers will be introduced during 2018 and GP practices will be asked to share information on changes annually, developing a joint approach to inspections.
Here's a brief insight to some of the principles they will move forward with:
A more integrated approach that enables CQC to be responsive to changes in primary care provision.
A more targeted approach that focuses on areas of greatest concern, and where there have been improvements in quality.
A greater emphasis on leadership – and understanding of the need for accountability.
Alignment with other partners – including the information commissioner – so that providers experience less duplication of effort.
CQC's new approach  
Following CQC's second consultation exercise, concluded in October, the changes they will make to the way they regulate primary care services will be brought in using a phased approach. Here are the headlines:
A new 'insight model' which will use nationally available data to help inspectors monitor providers and plan what to inspect. They will use this information as part of the evidence in their inspection reports.
In November 2017, CQC introduced an inspection interval of up to five years for providers rated good or outstanding. They will continue to inspect a proportion of these providers every year in order that all are inspected within the five-year period.
They will continue to inspect GP practices rated inadequate within six months and those rated as requiring improvements within 12 months. For these providers CQC inspections will be comprehensive, looking at all five key questions and all six population groups.
From April 2018 most CQC inspections on practices rated good or outstanding will be focused, rather than comprehensive, with the focus determined by what they know about each service – this will include data, information from the practice and other stakeholders and the findings of previous CQC inspections.
CQC will introduce provider information collection throughout 2018; this will enable GP practices to share details of any changes to their services. In the interim, CQC will continue to use 'a provider information request' as part of pre-inspection planning until the provider information collection is fully introduced.
In line with their commitment to reduce pressures on GP practices, CQC are working with the GMC, NHSE and other regulators to streamline requests, to avoid duplication and to share relevant information. For the same reason, CQC will not introduce this new process until their new digital systems are in place during 2018.
In the meantime, CQC's current schedule of inspections to the end of March will continue as planned. This will give priority to GP practices previously rated as requires Improvement or inadequate as well as those good and outstanding practices which had early inspections. They will also inspect in response to information which highlights concerns or risk.
The PMA offers a workshop on the CQC Inspection Framework should you be looking for further support.  
Other workshops include:  
Understanding accounts, systems and taxation
Partnerships and federations – partnership changes and mergers, federation agreements
Employment issues – HR, employment law and staff management
Understanding risk and governance
Dispute resolution – internal and external disputes
Stress management – gain the skills to manage stress and burnout
General Practice property management – don't forget the bricks and mortar!
Health and safety, employee engagement and wellbeing
Change management – understanding change and how to develop a change management toolkit.
Leadership development
For more information about the support the PMA can offer, visit www.practicemanagersuk.org. Alternatively, email: [email protected]  or call 0330 111 6459.
Don't forget to follow us on Twitter, or connect with us on LinkedIn!