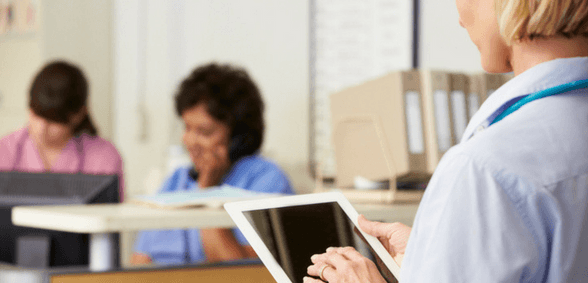 As reported by the Lancashire Telegraph, a controversial scheme piloted in east Lancashire will now be rolled out across the country
A scheme that was piloted in east Lancashire is set to roll out across England, despite controversy.
The Care Navigation scheme sees patients having to discuss their medical needs with a receptionist before they can secure a GP appointment.
The aim is that it saves time and provides better treatment by allowing receptionists to provide triage and potentially direct the patient to a nurse or pharmacist instead.
The scheme has been trialled for two years with NHS bosses labelling it a success.
However, east Lancashire patients' champion Russ McLean disagrees that the pilot went well.
"I would like to see the evidence for this. I am hearing that patients do not like this system.
"I fear it is more about saving money and GPs' time than improving patient care."
Dr Kieran Murphy, a local medical director, said: "We know that sometimes patients find navigating health services difficult and in some cases another health or care professional might be better suited to look after them.
"Sometimes patients could be seen and treated quicker by a nurse, dentist or a pharmacist.
"The primary goal of care navigation is to ensure that patients get the right care at the right time in the right place with the right treatment or advice."
Burnley GP, Dr David White, added: "Care navigation is making a positive impact at our practice and helping us meet ever-rising demands. This has been achieved with an increasing acceptance amongst our patients."
Don't forget to follow us on Twitter, or connect with us on LinkedIn!