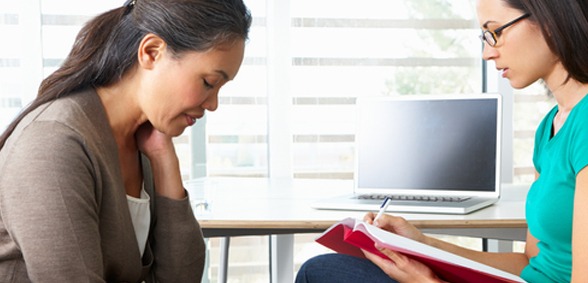 Tens of thousands of women haven't received information about cervical screening tests due to a system failure – and Capita is, once again, to blame
The British Medical Association (BMA) broke the news breaking yesterday that up to 48,500 woman didn't receive information about their cervical screening thanks to a system error. These means that some of those women are very likely to have not been informed of potentially life-threatening smear results.
The BMA has called this an "appalling" failure and has written to the chief executive of NHS England, expressing extreme concern.
The BMA understands that the majority of the correspondence relates to appointment invitations or reminder letters, but that some are screening results. This incident is the latest in a series of failings by Capita, the organisation contracted to provide GP back-office services.
In its letter to Simon Stevens, the BMA has urged NHS England to strip Capita of the contract and take Primary Care Support England (PCSE) services back in-house. NHS England has assured the BMA that it has written to those affected and informed GP practices.
The BMA is now informing its GP members of the details, alerting them to the situation and preparing practices for the very understandable concerns and queries that patients are going to have.
The BMA says that there must be no suggestion that GPs and their teams bear the brunt of rectifying a private company's failing – something GPs have experienced in the past.
Dr Richard Vautrey, BMA GP committee chair, said:
"This is an incredibly serious situation, and it is frankly appalling that patients may now be at risk because of this gross error on the part of Capita.
"Some women will now be left extremely anxious because they have not received important correspondence, particularly letters about abnormal smear test results that need urgent follow up. This has been caused solely by Capita's incompetence.
"We know that, because of the nature of this procedure, many patients are already reluctant to attend these appointments, and therefore reminder letters are crucial to provide encouragement and reinforce the importance of having a cervical smear test done.
"Incidents like this, therefore, will hardly inspire confidence in the system and risk even fewer women getting checked.
"Since it took responsibility for GP back room functions three years ago, Capita's running of these services has been nothing short of shambolic and after repeated warnings from the BMA and government, this is now clear evidence that its failings have put patient safety – and possibly lives – at risk.
"It is ultimately NHS England that bears overall responsibility and it must now take this service back in-house. As the body which commissioned Capita to take on this work, despite clear warning signs that it was not up to the job, NHS England must shoulder the blame for this dreadful situation; you cannot outsource responsibility."
Don't forget to follow us on Twitter, or connect with us on LinkedIn!