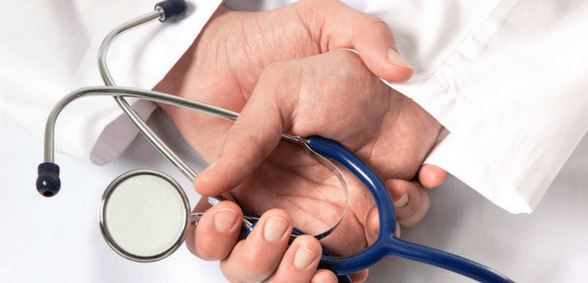 CREDIT: This story was first seen in BMA News
Doctors have welcomed further government steps towards easing the indemnity costs and GP recruitment crisis, BMA News reports.
The measures were expected to be announced today by health secretary Jeremy Hunt in a speech at the Royal College of GPs conference in Liverpool.
Following talks with the BMA over the summer, the government has also pledged to draw up a clinical-negligence indemnity scheme for general practice in England. GPC will negotiate this with the government.
GPs on average spend around £8,000 a year on clinical-indemnity cover, after a more than 50% rise in costs between 2010 and 2016.
While NHS England has so far helped cover escalating bills, the state-backed scheme will aim to ease this financial burden in the longer term.
Mr Hunt was due to tell the conference today: "Our talented GP workforce is one of the reasons why we have the best healthcare system in the world."
He is expected to add: "By introducing targeted support for vulnerable areas and tackling head on critical issues such as higher indemnity fees and the recruitment and retention of more doctors, we can strengthen and secure general practice for the future."
Dr Vautrey welcomed the government's recognition of the recruitment and indemnity-cost crises in general practice.
"General practice is facing unprecedented pressure from rising workload, stagnating budgets and a workforce crisis that has left many parts of the country without enough GPs to treat patients," he added.
"These proposals do appear to acknowledge the specific problems facing rural areas in England."
The health secretary's pledge for a state-backed indemnity scheme was 'encouraging', he added but doctors needed more detail on how it would be paid for.
"It must cover all GPs whether they are a partner, salaried, locum, prison or other GP," Dr Vautrey said.
"It is vital that every GP has this form of insurance, but they should not be expected to be in a system where they are facing inflated yearly increases, especially at a time when many GPs are working increasing numbers of hours to provide care to patients."
The government has yet to confirm whether locums or salaried doctors will be included.
The Department of Health has instructed its training agency, Health Education England, to allot 'many' of the extra 1,500 additional medical training places it wants funded for 'priority areas'. These will include communities in the countryside and on the coast.
Trainee GPs will from next year receive a one-off £20,000 'golden hello' to work in parts of the country which have struggled to recruit for years, under the Targeted Enhancement Recruitment Scheme.
However, BMA GPs committee chair Richard Vautrey questioned how the 'golden hello' bonus scheme would differ from those already in place for areas struggling to recruit.
"It is not clear whether this new announcement, which comes without any real details, is any different from [the existing] scheme," he said.
"There are also many other areas of the country, including urban areas, that are also suffering from GP shortages."
Under another measure aimed to tackle the recruitment crisis, GPs considering retirement will be offered flexible working arrangements and opportunities for mentoring and leadership roles.
Find out more about the indemnity scheme
Don't forget to follow us on Twitter, or connect with us on LinkedIn!