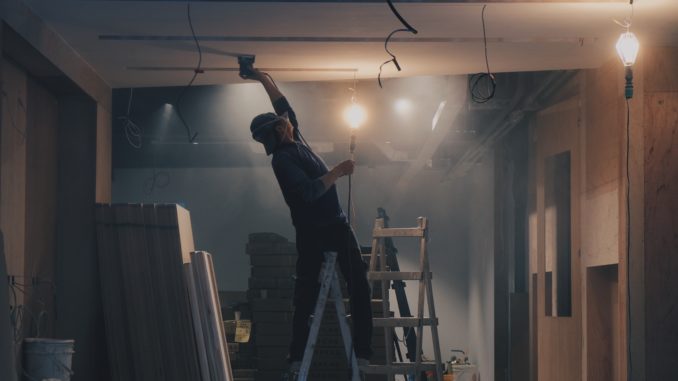 Construction started on the new Hereford Medical Centre in May thanks to a £9m deal secured by specialist health and care developer Prime Plc and the NHS Herefordshire Clinical Commissioning Group. We caught up with Ceri Chaplin, business manager at Hereford Medical Group, to learn a little more about the amazing new building and how it will benefit patients
The new Hereford Medical Centre will be built in the heart of this beautiful city on behalf of the Hereford Medical Group. The new, purpose-built facility will see the merger of five local GP practices which will be co-located within the building once work is completed in 2020.
From under one roof, the Hereford Medical Group will be able to make a positive change to the delivery of GP services in its community, says practice business manager Ceri Chaplin, making them more sustainable and efficient, and improving the patient experience. Within the new facility patients will benefit from 31 consulting rooms and 12 treatment rooms, offering expanded capacity to deal with the growing demand in the area.
From under one roof, the Hereford Medical Group will be able to make a positive change to the delivery of GP services in its community.
The increase in capacity is just one of the positives – the new build offers much more than this. The two-story medical centre will provide a comprehensive range of services, reflecting the shifting expectations that both patients and policy makers have of primary care, Ceri says. "At a national level, the policy driver supporting the development of the Hereford Medical Centre is the NHS Long Term Plan which sets out how the health service needs to change, arguing for a more engaged relationship with patients, carers and citizens to promote wellbeing and prevent ill-health."
The new building will support a new approach to patient care, Ceri believes. "The vision for Hereford is that community services will be wrapped around primary care, locality-based, multi-disciplinary teams consisting of generalist and specialist staff who are able to deliver care across the continuum of need, with care delivered in the person's home as standard."
Multi-million pound development
The new health centre represents the biggest ever single investment in primary care for Herefordshire.  The multi-million pound project is a priority scheme for the Herefordshire and Worcestershire sustainability and transformation partnership, and has moved rapidly, with the new building likely to completed within a year of receiving full business case approval from Herefordshire CCG.
Its construction is being financed by both Prime Plc and NHS England, which awarded the scheme £2.1m from the estates, technology and transformation fund. The completed building will be occupied by the Hereford Medical Group under a 3PD lease.
Speaking at the announcement of the new-build receiving the green light Dr Kiran Patel, medical director, system improvement and professional standards at NHS England and NHS Improvement (Midlands) said, "We want every patient to have good access to healthcare in their local area, in facilities that meet their needs. That's why we are investing more money to improve GP services across the country; we are so pleased to see the development of Hereford Medical Centre."
Staff satisfaction
Welcoming the news, Dr Jonathan Duffett, GP partner at Hereford Medical Group summed up the feelings of many in the practice. "It's great to be looking forward to a fit for purpose modern primary care building for Hereford City. It provides for us an appropriate environment to deliver health care for decades to come – with better facilities, accessibility and the flexibility to change with future needs.
The new facility will replace five existing practices, many of which are located in Victorian buildings. They may be poorly suited to modern care, but they can have a certain charm – and many staff have an emotional attachment, Dr Duffett says. "Staff recognise that the buildings have limitations because of their age and the new building will ensure that Hereford Medical Group can deliver first class services to our patients."
"There have been many attempts over the last 20+ years for practices in the centre of Hereford to have new, fit-for-purpose, premises," says Ceri. Very soon these hopes will be realised.
Don't forget to follow us on Twitter, or connect with us on LinkedIn!