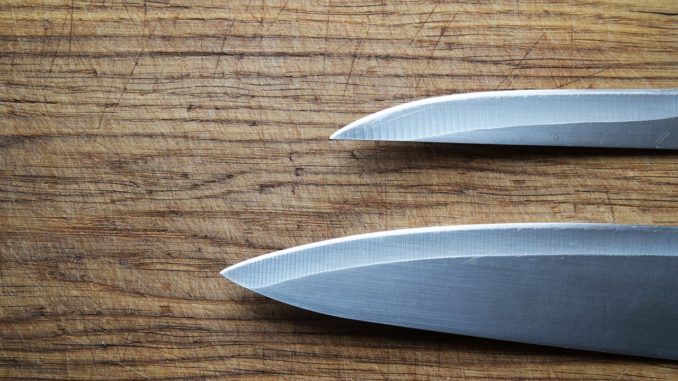 The BMA has joined in and voiced its thoughts on the nation's increasing concern over rising cases of knife crime
The British Medical Association (BMA) has expressed 'extreme concern' over the rise in knife crime across the UK, with A&E doctors witnessing a stark rise in the number of stab victims needing emergency medical care.
Official data shows that knife crime in England and Wales rose to record levels in 2017/18 with frontline doctors dealing first-hand with the devastating impact on individuals and the wider community.
In a motion passed at the BMA's ARM (Annual Representatives Meeting) in Belfast last week, members called for knife crime to be treated as a public health issue.
The association also wants to see changes to the medical student curriculum in order to improve awareness of the social impacts of knife crime through closer working with charities and other organisations.
Gurdas Singh, co-chair of the BMA Medical Students Committee said: "In my time working in emergency rooms I was shocked by the number of young people in particular in need of emergency treatment due to assault with a sharp object or knife.
"Knife crime is responsible for too many tragedies in our society with over 100 fatal stabbings across the UK so far in 2019. There are a plethora of sources that are often forgotten when tackling knife crime, from poverty to racial oppression to social deprivation.
"The seriousness of this issue has been recognised by the NHS with last week's appointment of the health service's first clinical director for violence reduction; a move welcomed by the BMA.
"As doctors and medical students, we recognise the role we play and the support we can offer organisations working to tackle the prevalence of knife crime in our society.
Lara Akinn, member of the Welsh Medical Students Committee and original proposer of the motion, added: "I am pleased to see this motion passed and a commitment from the BMA to work with charities and other organisations to help improve awareness of the wider impact of knife crime among medical students as part of the medical school curriculum.
"We as doctors and medical students are in an incredible position to influence young people at a point where we can intervene and make a difference, whether it be through education of the consequences of violence or by signposting to other support services."
Don't forget to follow us on Twitter, or connect with us on LinkedIn!