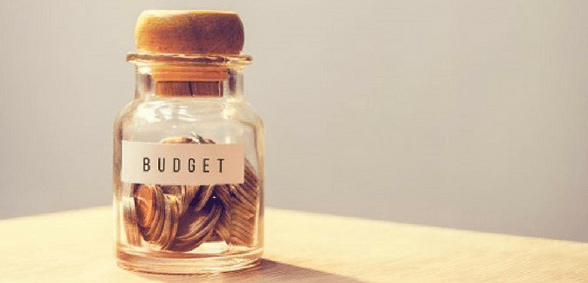 The chancellor of the exchequer Philip Hammond has laid out his budget plans; the NHS is to receive £6.3bn of new funding. However, GPs have been overlooked
Two key funding points for NHS were:
£3.5bn will be invested in upgrading NHS buildings and improving care.
£2.8bn will go towards improving A&E performance, reducing waiting times for patients, and treating more people this winter.
Pulse reports that while hospital trusts will receive £335m to deal with winter pressures, general practice 'failed to get a mention' in the chancellors autumn Budget statement.
Healthcare leaders labeled the budget, which included £2.8bn of new revenue cash for the NHS over three years, a m'missed opportunity' and said that it offers 'little respite' from current difficulties faced by the sector.
Reactions
Responding to the Budget, Professor Helen Stokes-Lampard, chair of the Royal College of GPs said: "The Chancellor has recognised the need for additional funding for the NHS to cope this winter – but it's very disappointing that he has overlooked the increased pressures that GPs and our teams will be under, and the role general practice plays in alleviating pressures on our colleagues in secondary care.
"As we told him in our letter ahead of the Budget, the entire health service is struggling to cope with ever-increasing levels of demand – and as winter approaches, this will only be intensified. We certainly do not begrudge our hospital colleagues more investment to cope with this – but the vast majority of NHS patient contacts are made in general practice, and we deserve our fair share of any funding to help us cope this winter as well.
"Today's Budget was a missed opportunity for the Chancellor to take heed of the warnings of experts – and the chief executive of NHS England, Simon Stevens – who have said that the NHS desperately needs more funding to maintain the model and standards of care that have led to our health service consistently being ranked amongst the best in the world.
"The £2.8bn announced for the NHS today falls well short of Stevens' plea for £4bn over the next three years – in fact it's less than £1bn a year – and while any increased spending on the NHS is welcome, this is clearly not enough.
"General practice is under more strain than ever before, we're in the midst of an unprecedented workforce crisis, we're seeing cases of GP burnout, practice closures and yesterday we heard that numbers of GPs in England have actually fallen over the last six months.
"We need the government to ensure that NHS England's GP Forward View, including £2.4bn extra a year for general practice and 5,000 more GPs, will be delivered in full as a matter of urgency."
BMA council chair Chaand Nagpaul said he was disappointed the budget had failed to put patient care first by addressing funding challenges and undoing 'damaging cuts' to the health service.
"The NHS is facing the toughest period in its history and today's budget offers little respite," he said.
"The extra funding promised may ease some short-term pressures, but it falls far short of addressing the serious, long-term funding problems facing the NHS and doesn't plug the funding black hole identified by the NHS's own leaders."
"Health spending in the UK would be £10bn more if the UK spent the same proportion of its wealth on healthcare as the average of other leading EU economies. We have fewer doctors and beds than countries such as France and German …and public health services have been cut to the bone in recent years. Many waiting-time targets haven't been met for years and patients face longer delays to see their GP as general practice struggles to cope.
"With workforce pressures and uncertainly from Brexit looming, today was an opportunity to put the NHS on a stable footing as we enter uncertain times. It was an opportunity missed."
Don't forget to follow us on Twitter, or connect with us on LinkedIn!