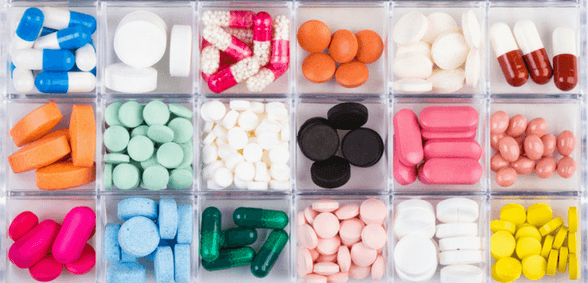 CREDIT: This story was originally seen on BMA.org.uk
Matt Hancock has stated that he is accelerating plans to begin stockpiling medicine in case of a no-deal Brexit
With concern mounting over the outcome of Brexit – and whether a no-deal situation could be on the cards – health secretary Matt Hancock has stated that the UK may begin stockpiling medicines and blood.
While parliament recently voted to maintain ties to the European Medicines Agency, a no-deal Brexit could nullify that. The government is currently attempting to come to terms with what will work best for the healthcare sector should the UK leave the EU with no appropriate deal in place next year.
Hancock remains confident that a deal will be reached, but believes the UK must be prepared for the worst – hence, the idea of stockpiling is on the table.
Hancock added – in his talk before the health and social care committee last week – that he has asked that such preparations be hastened along.
"We are working right across government to ensure the health sector and industry are prepared, and that people's health will be safe-guarded in the event of a no-deal Brexit," he said.
"This includes the chain of medical supplies [such as] vaccines, medical devices, clinical consumables, blood products, and I have asked the department to work up options for stockpiling by industry… we are working with industry to prepare for the potential need for stockpiling in the event of a no-deal Brexit."
Hancock added:
"We need to make sure that we get the balance right between being prepared for all eventualities and making sure that people are going to be able to access all the drugs that they need. Obviously, there is a cost implication of doing this.
"I hope that even under a no-deal scenario there will still be smooth movement in through ports… but you can imagine that it's terribly important for me as secretary of state that people will have access to the medicines that they will need.
"It is vital that we get the preparations right, but I'm also confident that with the right amount of work that we can mitigate the worst of the circumstances."
The British Medical Association (BMA) has warned that the inability to reach an agreement before March 2019 could have a serious impact on healthcare – particularly regarding uncertainty around medicine regulation.
In a statement, the association said:
"While we acknowledge there has been some progress in the negotiations, the challenges and the risks to the NHS posed by Brexit remain considerable. As raised in our Brexit briefings, there is too much uncertainty around the implications of Brexit for patients, doctors and health services.
"Given what we now know about the potential impact of Brexit on the NHS and the nation's health, and the dangers a 'no-deal' Brexit presents for the NHS, the BMA's ARM voted in June to change our policy to opposition to Brexit."
Don't forget to follow us on Twitter, or connect with us on LinkedIn!