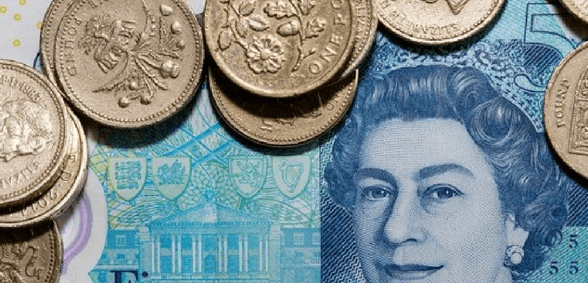 The BMA has renewed calls for proper funding of general practice warning that if current financial pressures are not addressed – by the government and NHS England – GP services are at risk of collapse
On BBC Radio 4's Today programme the GP funding situation in Plymouth – where services are under severe strain – was highlighted, drawing attention to the need for the government to channel funding into GP services or face a significantly reduced service.
Speaking on the programme, Dr Mark Sanford-Wood, GP committee England deputy chair, said: "NHS England has a very simple choice: it either provides extra funding so that we can keep the service running, or they don't and the service collapses."
Services in Plymouth are already being significantly impacted. Workload and financial pressures led to four partners in one practice – that was serving in excess of 22,000 patients – to hand their contracts back; this resulted in NHS England calling in a 'rescue team' to provide replacement services.
One of the former partners, Dr Rachel Tyler, said that before she handed her contract back the situation was so bad that she was having to complete CQC paperwork from an oncology ward where she was herself undergoing cancer treatment.
Discussing the financial pressures she faced as a partner, Dr Tyler said: "We could have quite feasibly been homeless. All of us [former partners] have our own properties –we've got children – and we could have been left personally bankrupt."
She added that she feared patients would be left with no GP services at all in the region if more doctors hand back their contracts.
Dr James Boorer, a GP partner elsewhere in Plymouth said he was struggling to cope and that his physical and emotional wellbeing were suffering as a consequence.
"I cannot continue working at this intensity," he told the programme. He said that resignation and working outside of general practice were now "very real" possibilities for him.
Responding to the BBC report, Dr Sanford-Wood, himself a GP in Devon, said:
"The situation in Plymouth may be particularly intense, but it should be seen as a warning of what the rest of the country faces without urgent action to address the pressures in general practice.
"Patients are already facing unacceptable waits as doctors face unmanageable and potentially unsafe workloads, while increasingly burdensome administrative tasks mean GPs are able to spend less time on the front line delivering care to those who need it.
"The current funding settlement in general practice means most practices are operating on the edge of viability, and unless more is done by the government and NHS England – which includes addressing the severe recruitment and retention crisis – we are likely to soon see a repeat of the scenes in Plymouth across the country."
Responding to the investigation by BBC Radio 4's Today programme, Professor Helen Stokes-Lampard, chair of the RCGPs, said: "When GP surgeries are closing their doors to patients because they simply cannot cope with increasing demand, or because they are finding it too difficult to recruit new GPs, then it is profoundly concerning, and can have a terrible impact on both patient care and neighbouring surgeries.
"Practices will only hand back their contract to the NHS as a last resort, when all other avenues have been exhausted, but distressingly, this case in Plymouth is not unique and we are hearing of similar examples right across the UK.
"We know GPs are under incredible pressure, and that this is affecting their own health and wellbeing – but it is also unsafe for patients. It isn't good for anyone to work a 12-hour day in clinic, and then have a mountain of paperwork to do on top of that.
"The College has consistently highlighted the pressures facing our profession, and the impact this is having on patient care. NHS England's GP Forward View promises £2.4bn extra a year for general practice and 5,000 more GPs by 2020 – and we have has similar encouraging promises in Scotland and Wales – but these now need to be implemented, in full and as a matter of urgency."
Don't forget to follow us on Twitter, or connect with us on LinkedIn!