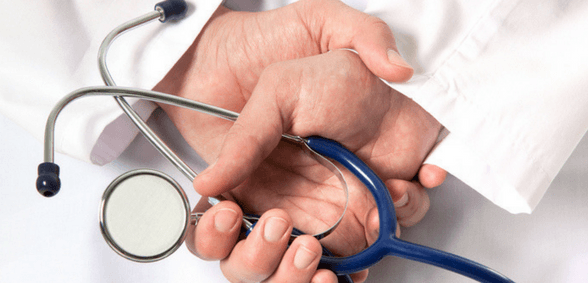 The British Medical Association (BMA) has announced that GPs will no longer need to purchase additional indemnity as of April
GP trainees will no longer need to purchase additional personal indemnity from April, under agreements secured by the BMA.
The BMA GP committee's 2019/20 contract agreement with NHS England secured delivery of the much-awaited state-backed clinical negligence indemnity scheme for GPs in England.
Under the scheme, which starts on 1 April, all GP trainees placed in GP settings for training purposes will automatically be covered for clinical negligence liabilities – no payments are required to benefit from the indemnity provided.
Following further discussions between Health Education England (HEE) and the BMA's GP and GP trainee representatives, the BMA can confirm that comprehensive personal indemnity cover for all GP trainees  will be funded by HEE until qualification.
This vital professional protection includes, for example, support with GMC investigations and hearings, assistance with criminal proceedings, protection for Good Samaritan acts, and free medicolegal advice.
Where a trainee's personal protection is currently provided by a medical defence organisation through a bulk-indemnity agreement, this will continue.
Those trainees who purchase their own professional cover should continue to seek full reimbursement until such times as a future bulk-indemnity agreement is arranged by HEE.
Dr Zoe Greaves, BMA GP trainees subcommittee chair, said: "We are delighted to announce the new indemnity arrangements for trainees.  We have worked with HEE to ensure that trainees are comprehensively covered without the need to take additional cover for personal negligence or medico-legal claims.
"This means that those beginning their careers in general practice can have confidence in the protection they receive, which adequately takes into account the unique structure of GP training. This is particularly important given the ongoing workforce crisis in general practice.
"In the short-term it is important for trainees to be aware that if they have already paid indemnity for this year and received a refund from their employer locally that any refund they now receive from their MDO will need to be returned to the employer that reimbursed them."
Full details of cover provided will be sent out by indemnifiers in the run up to April, and a Q&A detailing what should or should not be covered will be available on the BMA website.
Don't forget to follow us on Twitter, or connect with us on LinkedIn!