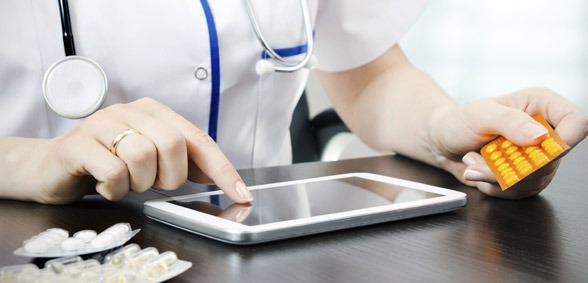 Nicholas Boeckx, training programme director at Coventry and Warwickshire GP Vocational Training Scheme discusses how an improved system to manage patients with long term conditions (LTCs) has resulted in GP workload pressures being reduced and budgetary savings being made  
We all face the triple challenges of an ageing population, workforce crisis and limited resources. At my practice in the West Midlands, as in many across the country, this is reflected in an increasing list size (currently 10,000) and higher numbers of older patients with increasingly complex LTCs.
That is why, in winter 2015, I began to explore how new protocols and templates within our existing EMIS Health clinical system could help us provide high quality care to patients with LTCs more efficiently.
My goals were to:
provide high quality care
increase capacity while keeping costs low
maintain and improve safety
support decision-making
provide a good experience for patients
The practice employed an additional healthcare assistant (HCA) and reorganised staff roles to implement the system, which enables HCAs to carry out step-by-step reviews of patients with well controlled LTCs.
HCA leading the way
The original LTC clinic of a nurse appointment followed by a doctor appointment was replaced by HCA-led clinics. Patients with more than one LTC who had previously been called separately for each condition were, instead, brought to a single appointment.
Developing the new protocols and templates within the clinical system enabled the necessary changes to working practices and staff roles; HCAs, nurses and doctors were trained on use of the new templates.
LTCs are now managed in a two-step process. The first involves data collection and basic health advice by HCAs – freeing nurses and doctors from these basic measurement tasks leaves them (along with a practice-based pharmacist) to concentrate on step two: reviewing and managing moderate to high complexity patients.
A day's training is all that is necessary for HCAs to use the template system as it has an intuitive design and includes all the necessary prompts to carry out a step-by-step LTC review.
Positive patients
The tool has saved hard-pressed GPs time and money. Around 54% of patients with LTCs don't have to see a doctor; for every 1,000 patients with a LTC this has freed up 62 hours of GP time and saved £9,013. As a result, GPs and nurses are able to offer longer appointments for patients with complex needs.
Patients have been overwhelmingly positive about the tool. They are satisfied with HCAs as a first point of contact and written information and care plans mean patients feel involved as partners in their care.
I'm now looking to develop and distribute this tool in partnership with the systems supplier. I hope to reduce workload, increase capacity and support clinical decision-making in other practices.
Savings for other GP practices could range from £1,602 – £9,013 per 1,000 patients per year with a LTC, depending on the care model they use.*
Example models and associated cost savings:
Integrated HCA/nurse/doctor team (£1,602 saving)
HCA/doctor team (£6,037 saving)
Nurse/doctor team (£9,013 saving)
Advanced Nurse Practitioner (£6,969 saving)
*Savings per thousand LTC patients depend on the current LTC practice model. Cost and time savings calculated using recorded appointment length at the pilot practice.