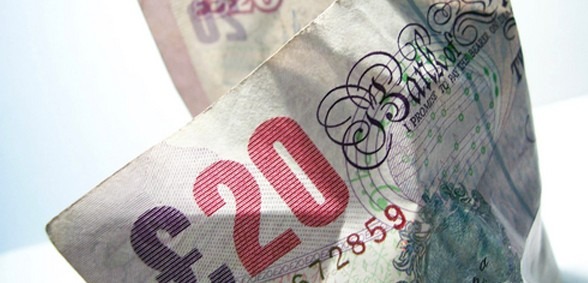 Credit: This story was first seen on The Inverness Courier
Bosses at NHS Highland will ask the Scottish government for a multimillion-pound finance package that could pave the way for the construction of much-needed GP practices and health centres in Inverness, The Inverness Courier reports.
Health chiefs have calculated they need to spend £21m upgrading or building new GP practices to relieve pressure on cramped surgeries that are struggling to cater to the city's growing population.
Eric Green, NHS Highland's head of estates, said a consultation would get under way allowing GPs to decide how best to invest the cash, but there was no guarantee the government would grant the funds by 2022, as requested.
Medical practice managers said new premises were desperately needed with large-scale housing developments springing up all across the city.
"This money is absolutely desperately needed," said Anne Mackenzie, who runs Crown Medical Practice.
"I was at a meeting back in January to discuss GP premises and there was a huge turnout from all the Inverness practices. This funding request is news to me, but I think every GP practice in Inverness would be interested to know about this."
The £21m bid is highlighted in NHS Highland's five-year capital plan.
The document is expected to be approved by the health board at its meeting in Inverness tomorrow.
In the paper, its author, NHS Highland finance director Nick Kenton, stated: "We are aware that the population of Inverness is increasing and several developments are in place to further increase housing. We will need to ensure the provision of primary care is able to keep pace with this. We also want to be able to address existing concerns in some of the existing facilities."
Mr Green said some of the GP practices "have got pressures".
"Some of them are quite cramped and the population of Inverness is continuing to grow," he said. "We have to decide how we are going to manage that."
He said the figure of £21m was calculated by analysing the size of the future growth of the city's population.
If the funding request is approved, construction is unlikely to begin until after 2020.
The government is being asked to fund £1m that year followed by a £10m payout in 2021 and another £10m in 2022.
The funding could pay for several new practices. Construction of the new Tain health centre cost around £7m. The new facility at Drumnadrochit cost £1.5m and the complex at Broadford on Skye was £1.3m.
Ms Mackenzie said the big question was where a new large-scale health centre could be sited in the city.