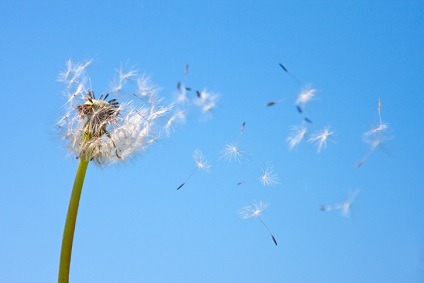 When a GP practice is under pressure the whole practice team feels the strain. Richard Stacey, senior medicolegal adviser at Medical Protection, speaks to some practice managers about the key causes of burnout and looks at how to avoid it
Practice managers play a pivotal role in ensuring the safe and effective running of GP surgeries. Their contribution may not always be obvious, as they take care of a lot of what happens behind-the-scenes – keeping the doors open, lights on, equipment stocked, ensuring all practice staff are paid and keeping on top of regulations and inspections.
GP stress and burnout continues to be a pressing concern and is, sadly, something we hear about all too often. However, little is said about how practice managers cope with the continually increasing pressures and demands, as well as diminishing resources.
Weighed down with work
A survey on the Practice Index Forum shows the extent of the problem – with 97% of those who responded to the poll saying that they are overloaded with work.
Overall, 51% of practice managers who responded said they are now significantly overloaded. The poll also revealed that over a quarter of respondents (27%) are actively planning to leave the NHS, adding to the staffing crisis facing general practice.
Considering the challenging environment and range of pressures, this is likely to be due to a number of different factors and my conversations with some practice managers also suggest this is the case.
Here's what Rachel Arkieson (RA), managing partner at Drayton Medical Practice in Norwich and Laura Anne McMahon (LAM), business manager at St Luke's Medical Practice in Lanarkshire had to say about…
…increased regulation and CQC inspections
RA "Regulation has brought more complexity to the health service. It involves a whole load more administration and man hours to keep up-to-date with all the evidence and things we have to do in order to demonstrate we're providing safe and proper care.
"One of the biggest stressors on the practice has been in preparing for the CQC inspection. The practice prepared for six months in advance of the inspection, with the final two weeks being particularly hectic.
"It was a phenomenal workload. In the build-up to the inspection I worked every evening and gave up my bank holiday because there was so much to do. In my opinion, the pressure and workload put on a practice by CQC visits is disproportionate and there are better ways to assess whether a practice is providing safe care.
"HR regulation is also hugely frustrating."
LAM "The pension regulations have put a tremendous amount of pressure on me – not just from trying to make sure we're compliant, but also as a result of the new auto-enrolment requirements. I think it has caused anxiety and stress amongst practice managers across Scotland."
…recruitment challenges
LAM "The recruitment element is really stressful. Trying to get cover for GPs when they have annual leave or need to go to court ­­− it's so difficult. When I first started you had a pick of locums and they were quite happy with your sessional rate, but now it's impossible."
…working hours
LAM "I am contracted for a 30-hour week but often work up to a third of that again, and frequently work at home on evenings and weekends.
"It is important to set boundaries and not access work emails outside of working hours; I feel that, if I did that, I would never switch off. I know managers who pick up emails on the phone and on annual leave, but I don't. When I'm on holiday, I'm on holiday."
RA "I don't know any practice manager who pops in at nine in the morning and goes home at four in the afternoon – if they are doing that then they're probably working at home as well."
…managing expectations
RA "I think having honest conversations with the partners about what they actually expect of this 'superhuman' practice manager is very important. I do think doctors sometimes have unrealistic expectations. When you do know what's expected of you, then it's much easier to control your environment."
Handling stress and burn out
When dealing with stress and overwork, emotional resilience becomes important. This is the ability to take on life's pressures while still being able to function. It's an ability which can be learnt and, when used, can aid in some of the most challenging situations.
I spoke to HR experts Croner – who offer resilience advice as part of their support package to businesses – in order to ascertain how best to develop emotional resilience in the workplace. Croner's partnerships manager Nikki Mays offered the following advice:
"Emotional resilience in the workplace allows us to cope with pressure and, at times, even enjoy it.
"Resilience does not eliminate stress, or erase life's difficulties, but it allows you to tackle or accept problems, live through adversity and move on with life. While resilient people do not allow adversity to define them or their lives, less resilient people have a harder time with stress and life changes. However, being rigidly 'strong' without flexibility may be unhelpful, leading to 'stress fractures'.
"Some of the key elements of enacting resilience are self-awareness, understanding how you feel and when things are getting too much, and ensuring you self-care."
Croner's top 10 tips for developing resilience:
Maintain close relationships with friends and family. This is one of the first things to suffer – however, studies prove that making the effort to maintain these relationships during hard times will help you in the long run.
Avoid seeing it as a crisis. It's so easy to react and overreact when the pressure is on. This can make things seem, and feel, worse. As soon as you believe something is unbearable it will become unbearable. Pull yourself back when you hear yourself catastrophising a situation.
Some things cannot be changed. We often focus on where we want there to be change, even though we have no ability or power to do so. There's nothing worse than worrying about things you have no control over. Divert that energy to what can be changed. Always look at the bigger picture.
Goal setting. Identify small, realistic goals that can be achieved. Accomplish them and you will start regaining a feeling of control.
Think about the long term. We often feel the most pressure from the things affecting us right now. The reality is that this pressure will not stay with you for the rest of your life. Think about the long-term. This can be hard to do; however, acknowledging a 'light at the end of the tunnel' will enhance your resilience.
Make a point to be positive. Even when you don't feel like it. The brain learns habits. If you can make a point of saying something positive about a situation you will start to automatically be more positive in a time of crisis.
Get organised and look after yourself. Eat 'five-a-day', sleep, switch off, exercise and take time for yourself. We hear this all the time but those who choose not to follow the advice will suffer from stress and, at times, a lack of resilience that can have consequences for their health, wellbeing and relationships. Listen to the advice.
Use relaxation techniques or indulge in activities that make you feel relaxed. There are many apps and books to help you relax, but you can just take a bath, or read a book – something you know normally relaxes you.
Try a new hobby or interest. Why not take up a completely new hobby or interest which will take you away from the things that are causing you stress?
Practise being honest and confident when communicating with others. If you think people are making unreasonable demands on you, try to tell them how you feel and say no.
Don't forget to follow us on Twitter, or connect with us on LinkedIn!