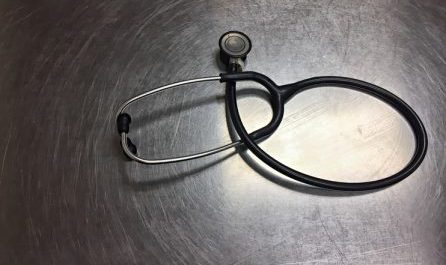 CREDIT: This story was first seen on the National Health Executive
More proposals have been raised to boost the general practice workforce this week, with Health Education England (HEE) announcing plans that could enable doctors who did not successfully complete their GP training to re-enter the programme, the National Health Executive reports.
If successful, the new rules would allow people who were unable to pass one part out of three of their MRCGP qualification to re-enter training.
Other recommendations in the consultation include measures to support doctors from other specialities switching to general practice.
Professor Simon Gregory, director and dean of education and quality (Midlands and East) at HEE, said: "We are very grateful to the many people and organisations that responded to our consultation.
"The resulting amended proposals which we publish today offer a number of routes to support doctors to enter and successfully complete GP training whilst maintaining the gold standard of MRCGP as exit criteria.
"In particular, this would help doctors who are progressing in training but not able to do so sufficiently in the time allowed."
The measures were developed by consulting with the Royal College of GPs (RCGP), General Medical Council (GMC), the British Medical Association (BMA) and Committee of Directors (CoGPED).
They come in the same week that NHS England announced plans to expand its international recruitment efforts in a separate drive to bring more international people into general practice.
But doctors have voiced some scepticism about the proposals. Helen Stokes-Lampard, chair of the RCGP, commented: "The college's number one priority is, and always will be, patient safety.
"General practice is under intense resource and workforce pressures, and we desperately need more family doctors practising in the UK, but not through the back door, and not at the expense of the trust and confidence patients have in their GP."
She estimated that around 250 candidates could be eligible for targeted GP training according to these proposals – people who have passed their Workplace Based Assessment, but have failed either the Applied Knowledge Test or Clinical Skills Assessment the maximum number of times between 2010-2016.
"Compared to the thousands more GPs we need in the workforce, this is a modest number and it is important that we do not generate false hope for these 'targeted' candidates, as these proposed new measures would not guarantee their success," Stokes-Lampard added.
"The MRCGP assessment is a world-renowned, robust – and fair and lawful – exam that ensures GP trainees have all the skills necessary to go on to practise independently as a family doctors in all four nations of the UK, and in doing so, it keeps our patients safe.
"Making changes to the assessment process is something we are open to – indeed, we have commissioned our own independent review of the MRCGP, which is currently underway. But change should not be taken lightly – and must be in the context of patient safety and evidence, not meeting targets."
But Dr Krishna Kasaraneni, BMA GP committee workforce lead, said his organisation was pleased that the review of evidence from HEE supports the union's calls for personalised training.
"There are a number of reasons why some trainees may fail their exams and the current system and time limits unfairly disadvantage some of the more diverse groups of doctors," Dr Kasaraneni explained.
"It would be pointless to simply increase the number of attempts without targeted support. While it is important that the bar for qualifying as a GP remains at an appropriate level, doctors who have been unsuccessful in their assessments should be supported to reapply for further training to help them to become independent practitioners in the future."
Don't forget to follow us on Twitter, or connect with us on LinkedIn!