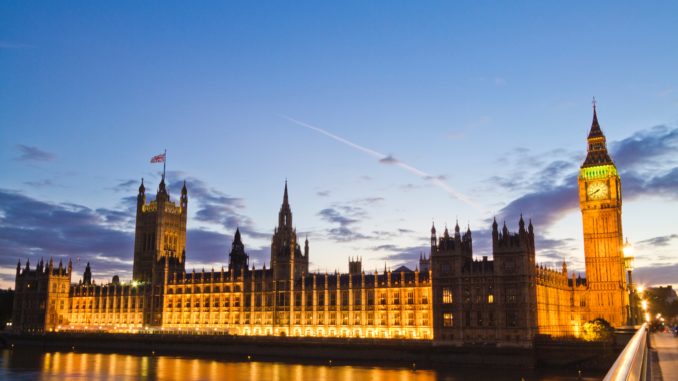 Chief Executive of The King's Fund, Richard Murray, has written an open letter to the final two candidates in the race to become Prime Minister outlining the issues he believes require political action in order to support the health of the nation
To the final candidates for next Conservative leader and Prime Minister of Great Britain and Northern Ireland:
Congratulations on reaching the final members' ballot for the Conservative party leadership. The debate during the leadership contest has, of course, been dominated by Brexit However, when the results are known in July and a new government takes shape, we believe that there are three issues that should be a priority for any government with an ambition to improve the nation's health and the quality of health and care services. It may be helpful to set out what we believe these three issues are.
You will be well aware of how valued the NHS is in our country. The long-term financial settlement and the vision set out in the NHS long-term plan provide welcome investment and direction. But the health and care system is facing significant challenges that continue to have a real impact on people: more people are requesting publicly funded adult social care but fewer people are receiving it; waiting times for routine care are at levels not seen in a decade; and health inequalities are widening. Worryingly, after decades of steady progress, improvements in life expectancy have stalled in recent years (more so in the UK than in other comparable European countries). These challenges have not escaped the public's notice – satisfaction with the NHS has fallen to its lowest level since 2007, while those who understand the social care system widely regard it as inadequate, confusing and unfair.
In this context, the first priority is reforming adult social care: fixing a system that many recognise is not fit for purpose and is at crisis point. The system is failing the people who rely on it, with high levels of unmet need and providers struggling to deliver the quality of care that vulnerable people have a right to expect. These combine to place great pressures on families and carers.
Solving this will require the government to tackle the vexed question of how to pay for care in the long term, when demand for services is rising from a growing number of older people and people with disabilities. As a nation, these demographic pressures mean we will have to pay more to provide good-quality services that treat people with dignity and respect, and we need to strike the right balance between the individual and the state. We hope you and your Cabinet will rise to this challenge and demonstrate the leadership on this critical issue that previous governments have failed to provide. As the current system struggles to manage, the financial and human costs are mounting.
Significant reform will take time. In the interim, if you wish to avoid these costs mounting further, the government will need to increase local authority funding in the next Spending Review. Public spending on adult social care has reduced considerably since 2010/11, forcing councils to reduce access to services. We must all recognise the value of social care as a vital service in its own right, which supports people to live well and independently, rather than as a pressure valve for the NHS.
Significant reform will take time. In the interim, if you wish to avoid these costs mounting further, the government will need to increase local authority funding.
Next, with improvements in life expectancy flatlining and health inequalities widening, improving public health and prevention should be a much higher priority. People's health and wellbeing are determined by a wide range of factors, so Cabinet ministers will need to work together to embed health across government policy. Ministers should make use of the full range of levers at their disposal, for example through bolder use of tax and regulation to address public health challenges, building on the success of the soft drinks industry levy. The public health grant has been progressively cut since 2015/16, with significant consequences for local services such as sexual health clinics, stop smoking support and children's health visitors. A government fully committed to improving the public's health will need to reverse those cuts in the Spending Review. The present government's commitment to publish a prevention Green Paper provides an opportunity to set out a new direction but it needs to be bold and ambitious if it is to address the challenges to the nation's health.
The third area for action is the health and care workforce. Around 1 in 10 of the total workforce in England work in the health and care sector. They are the system's greatest asset and are key to delivering high-quality, compassionate care. Yet, they are working under enormous strain as services in the NHS, social care and the voluntary sector struggle to recruit, train and retain enough staff; analysis suggests current shortages of more than 100,000 staff across NHS trusts are set to increase unless action is taken. These shortages intensify pressures for the staff who remain, creating a vicious cycle of stress, pressure and further retention problems.
Without urgent action, the aspirations of the NHS long-term plan will not be met, and quality of care will deteriorate. Health and care leaders are already engaged in developing a response to these pressures and the government should stand ready to provide them with the support they will need to make this work. For example, in the short term, the immediate workforce shortfall is so severe that it can only be managed by recruiting staff from overseas (including ethically recruiting 5,000 nurses a year). This cannot be achieved without the government's support for an immigration system that can meet the needs of health and social care, which should include accepting the recommendations of the Migration Advisory Committee to make it easier to recruit health and care staff. In the longer term, to create a sustainable workforce more staff will need to be trained domestically. This will require either additional funding in the Spending Review or resources being diverted from other health budgets, recognising the consequences that this would have on the ambitions to improve (or even sustain) services.
Of course, in addition to these three big challenges, leaving the EU is likely to have significant implications for health and social care. As the Secretary of State for Health and Social Care is legally responsible for securing the provision of adequate health services, all due diligence will be needed to ensure that essential NHS services are on a secure footing, especially in the case of a no-deal Brexit.
Effective leadership is needed to tackle these challenges, without which the risk is that much-needed changes in health and care will stall. We look forward to working with the new government to ensure that this does not happen.
Yours sincerely
Richard Murray
Chief Executive, The King's Fund
Don't forget to follow us on Twitter, or connect with us on LinkedIn!