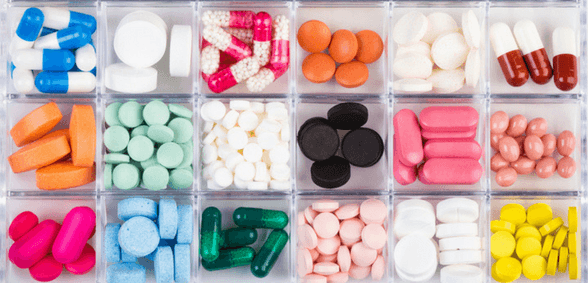 New laws allow advanced paramedics to prescribe drugs – improving care, speeding up access to treatment and decreasing unnecessary trips to hospitals and GP practices
New laws allowing hundreds of advanced paramedics to prescribe drugs came into effect April 1.
Patients already rely on paramedics to administer life-savingg treatment when they become critically ill or are involved in a serious accident.
The new laws allow the most qualified and experienced paramedics to also prescribe medication for patients who do not need hospital treatment.
Up to seven out of 10 patients seen by urgent care advanced paramedics may need help but do not necessarily need to go to hospital. For example, elderly patients with urinary tract infections, people with back pain who need require relief or asthma patients who could be helped with a course of oral steroids.
The changes have been welcomed by the Patients Association and the Sepsis Trust, which said they could save lives.
Currently, paramedics only have limited ability to supply or administer medicines but following successful trials around 700 advanced paramedics will be put through rigorous training programmes to qualify them to write prescriptions.
Simon Stevens, Chief Executive of NHS England, said: "Increasing the range of treatments offered by paramedics closer to people's homes is another significant step in transforming emergency care as ambulance clinicians increasingly become part of community urgent treatment services.
"In the NHS's 70th year, home visits by advanced paramedics and increasing use of clinical pharmacists and mental health therapists are among the practical ways the health service continues to innovate and adapt to the changing needs of patients and the population."
The new laws have overwhelming support with more than nine out of 10 responses to a consultation coming out in favour of the change.
Health minister, Lord O'Shaughnessy, said: "We strongly welcome the expansion of independent prescribing to paramedics. This will allow the NHS to make full use of its highly skilled workforce, ease pressure on other key services and improve care by ensuring patients have quicker access to vital medicines and can start treatment without delay."
Rachel Power, Chief Executive of The Patients Association, said: "This is good news for patients. It will make it easier for them to receive treatment at home, eliminate the need to see a second professional in many cases, and reduce the need for transportation into hospital that isn't clinically necessary. Rather, they will be able to start treatment without delay, which for some will be critical. Paramedics are highly skilled advanced practitioners, and adding them to the existing range of independent prescribers will enhance patients' access to care."
Advanced paramedics already work in GP practices as part of multi-disciplinary clinical teams where they are most commonly used to manage urgent, same day patient requests, which may also include home visits.
Under the new laws, they will be able to prescribe medicines for their patients without delay and without the need for the patient to see a GP.
Similarly, paramedics who work in emergency departments will also be able to prescribe medicines, which will free up doctors to see more needy patients.
Dr Ron Daniels BEM, Chief Executive of the UK Sepsis Trust, said: "Timely identification and treatment of sepsis can mean the difference between life and death, so better access to healthcare professionals who can make accurate diagnoses and prescribe antibiotics where appropriate is an important provision.
"Paramedics who are responsibly trained and able to make referrals in more complex cases will deliver much needed care sooner and closer to home and have the potential to radically improve outcomes for those with sepsis."
Gerry Egan, Chief Executive of the College of Paramedics said: "Independent prescribing legislation is a huge endorsement of the paramedic profession and the role it plays in providing safe, high-quality care for patients in urgent and emergency care. This is great news for patients and the profession and is the culmination of many years of preparatory work. This important development demonstrates the level of confidence policy makers and other professions have in paramedics in the UK."
Don't forget to follow us on Twitter, or connect with us on LinkedIn!