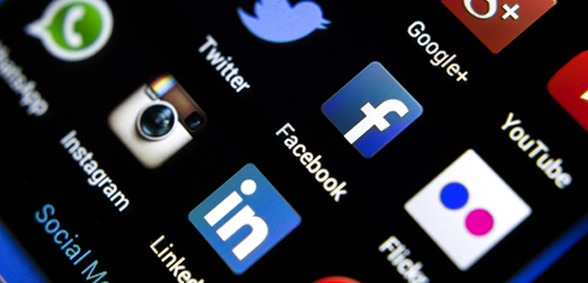 The recent NHS cyber-attack caused disruption to many GP practices and left patients unsure about whether services were still running or not. Marc Schmid, digital advisor to the West Midlands Academic Health Science Network (WMAHSN) long term conditions network, explains how putting social media to good use helped to mitigate patient concerns across the region
Why would GP practices want to use social media? Is it worth the risk? These types of question commonly arise during discussions as to whether or not a practice should embrace social media and look upon it as a key channel to engage with patients. The simple fact is that a practice will get out of social media as much as it puts in. If a practice wants to engage with patients on health issues, and signpost people to services that may reduce pressure, then some investment of time to begin with will be required. It will also need a commitment to have more than one person skilled in using it. Once this is in place it doesn't take much time to learn how to use the channels quickly and efficiently.
Reaching a wider audience
Then, once your audience is built up, the really creative work can begin. This might be generating discussions on non-attendance and how it can be reduced to creating simple, self-care videos explaining what to do if someone has a cold. A recent promotion of a young people's heart screening programme at a retail park in Stoke-on-Trent proved so popular when advertised across North Staffordshire GP Facebook pages that the sessions were fully booked within hours. The reach of the advert was over 60,000 with over 2,500 shares from patients.
The other aspect of using social media that is really important for a practice is developing a communication channel that is not hindered by any network issues. The recent cyber-attack crippled practices throughout the country; 'phone lines were down, websites couldn't operate and online bookings were not working.
Spreading the message
In the West Midlands, however, those practices which used social media were able to send out information quickly to their patients with instructions to share it across their personal networks generating hundreds of interactions at practice level. As they went into the weekend, and more services came back online, practice staff were posting these updates to their patients by accessing their practice Facebook pages from home. These practices have developed a useful weapon against future cyber-attacks by building a social media presence into their business continuity plans.
A further reason for practices to use social media is to provide a landing page with accurate, useful patient information that counters the patient-generated pages that are now popping up. With patients accessing Facebook on their own devices whilst waiting for appointments they create a profile for the practice whether it likes it or not. These unofficial pages are invariably negative and can display some rather unpleasant comments about the practice – not to mention a running commentary between patients and their friends about why they're there. Some of these unofficial pages may have had photos of the practice uploaded by more creative patients and, to the untrained eye, look like an official page. The choice is, therefore, presented to any practice – would you rather have a page created by patients that is the first place a person finds or one that you manage yourselves?
Engaging patients and rewarding practices 
North Staffordshire and Stoke on Trent CCGs and the West Midlands Academic Health Science Network have been supporting GP Practices in the region to use social media to engage with patients. The programme, which includes training and support materials, has resulted in over 80% of the practices in North Staffordshire regularly using a form of social media; this is in addition to those from across the region. Through the WMAHSN we are now developing a digital code of practice and recognition programme which will support and reward exemplar practices across the region that are willing to innovate by recognising the part they are playing in enhancing the patient experience.
The simple truth is that social media is here to stay and growing each day. Practices are at the forefront of the community and, as such, are ideally placed to educate the population on how best to use the limited NHS resource that exists. There is certainly a shift in attitude across primary care with more and more practices and PPGs using social media. So long as it is well thought out, and the training is undertaken, social media presents practices with a great opportunity to influence patient behaviour and, at the same time, provide practices with an extremely effective communications' channel direct to their patient population.