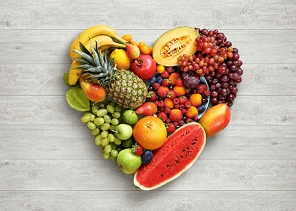 Obesity – and the strain it places on healthcare systems – continues to be a growing concern in the UK, which has the highest obesity rate in Europe. Hayley Zimak looks at how GPs and practice managers can utilise existing services and resources to combat the battle of the bulge
The cost of the obesity epidemic is expected to reach £50bn per annum by 2050 according to Public Health England which estimates that the direct NHS costs of treating overweight and obesity-related morbidity was £6.3bn in 2015. Key health risks associated with the condition include type 2 diabetes, heart disease and cancer –the treatment of which can consume roughly five per cent of the overall NHS budget.
Managing risk rather than disease
"It's a no-brainer that tackling underlying risk factors is better than dealing with the resulting disease but this is hard, expensive and time-consuming – hence our ongoing tendency to stick to medical models of working in healthcare and disease silo management," says Dr Rachel Pryke, GP at Winyates Health Centre and fellow of the National Institute for Health and Care Excellence. "We have a long way to go before we can be seen as managing risk rather than disease."
However, there are existing services which can help and which are currently under-used. "It's very much a 'use it or lose it' system; if GPs don't refer patients to services funded by local authorities or public health they will be scrapped," Rachel warns and urges practice managers and GPs to put service referral forms onto computer systems and put flyers and posters up in waiting rooms to facilitate patient access and demand.
One such resource is the weight management service at Fakenham Medical Practice in Norfolk. Clinical lead Dr Carly Hughes recommends Tier 3 weight management services which treat those with severe and complex obesity by offering a range of treatments, provided by a multidisciplinary team. "These include dietary advice, behaviour change, psychological therapy, pharmacotherapy and specialist and low energy liquid diets.
"For those who are suitable, preparation for, and referral to, bariatric surgery has been shown to be cost-effective in this group," she notes, adding that Tier 3 weight management services have been shown to improve obesity-related co-morbidities and quality of life.
A considered approach
As with many aspects of patient care, collaboration – the sharing and promoting of information – is key. "We have a network of clinicians, physical activity providers and researchers who work together to develop weight management services through the Norfolk Obesity Network. This has been crucial in setting up services and directing patients to the most appropriate options," Dr Hughes explains, noting that each CCG should ensure that practices are aware of the local services and options available.
As the subject of obesity can be difficult to broach Dr Pryke urges the upmost sensitivity when discussing the matter with a patient. "It's vitally important to get a good conversation going in the first place; GPs shouldn't try to act as slimming group leaders – our role is quite different.
"We're here to help patients understand the health impacts and relevance of obesity as well as offering motivation and assistance in accessing support," she says. "We might, for example, be better tackling a person's low self-esteem and depression before talking about their weight; we should be asking, 'What is their priority?' Training is important in understanding this balance."
Government commitment
The Department of Health's Call to action on obesity in England set a target to reduce the prevalence of adult obesity by 2020 and acknowledged the need to provide clinical services for obese adults in addition to public health preventative interventions. Dr Pryke, meantime, isn't alone when she calls for more to be done for the younger generation. "Primary care health professionals, led by GPs, must be fully engaged in identifying the first signs of excess weight developing in pre-school years and intervene before weight becomes an issue."
And that's exactly what health experts have long been calling for – and will continue to call for after the government's childhood obesity plan, unveiled in August, was panned for its lack of definitive action. "The responsibility for tackling obesity lies fairly and squarely with the government at a national and local level; they need to act in the face of industry pressure and fulfil their duty to regulate," says Dr Michelle Drage, chief executive, Londonwide LMCs.
She adds that GPs need to be supported in their efforts to tackle childhood obesity as root behavioural causes are usually already ingrained before the child is seen by a doctor. "Properly funding the allied health professionals and community facilities which GPs need to be able to signpost to is a significant part of this. For example, local councils run affordable or free education and exercise classes to support families with obese children; this helps with prevention and provides an option which GPs can point patients to when they present with weight-related conditions."
A handful of CCGs in Sussex are offering £5,000 grants to the area's 158 nursery schools to pay for a range of activities aimed at increasing physical activity and promoting healthy eating. Time will tell if such initiatives are successful but they're certainly helping England lead – and promote – a healthier future.
The RCGP's top 10 tips for GPs when discussing a patient's weight:
Always consider whether your patient's weight may be relevant to both future health and the presenting complaint and if s/he would benefit from active management.
Start by asking, "How do you feel about your weight?" or, "Do you keep an eye on your weight?" to avoid casting judgement.
Acknowledge the difficulties involved in changing weight. Explore what steps the patient may have tried already.
Check whether weight management is a priority for the patient right now.
Distinguish between health aspects and cosmetic concerns.
Broaden awareness of the wide variety of health gains from improving lifestyle.
For patients who aren't ready to aim for weight reduction, explain that taking active steps to avoid further weight gain is a worthwhile goal in itself.
Consider the effect of changed eating and activity patterns on other family members, especially children.
Refer non-complex patients to a local, community-based weight management service as a first option.
Consider screening for eating disorders if you suspect underlying psychological problems relating to body image or eating behaviours.
Don't forget to follow us on Twitter, or connect with us on LinkedIn!