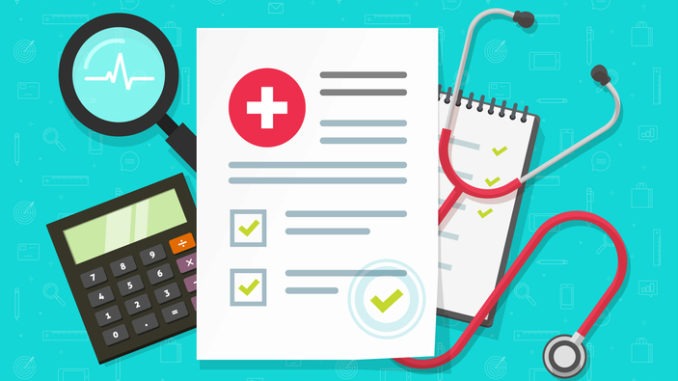 GP2GP allows patients' electronic health records to be transferred directly, securely and quickly between their old and new practices when they change GPs
The General Medical Services GP Contract requires practices to use GP2GP for transferring electronic health records. GP2GP also means practices can support health secretary Sajid Javid's objective that patients should have digital records that follow them around the health and social care system.
How it works
The patient's new and old GP practices currently both need to be in England and each to be live with GP2GP. It is a three-stage process.
The first stage is to register the new patient on the clinical system and perform a Personal Demographics Service search, to see if the patient has an entry on the spine. A successful search and match will request their electronic health record to be sent.
The second stage, sending, is automated and usually takes no more than a couple of minutes.
Once the record is received, the third stage is to integrate or file the record into the clinical system. This makes it available for use within the practice and also informs the sending practice whether they need to print copies of the record or attachments, before they send the 'Lloyd George' envelope to the new practice.
Integration should be performed promptly, though degrades and medication authorisation can be completed later, by summarisers or clinicians.
Benefits
Full electronic health record available for the patient's first and subsequent consultations. This improves continuity of care for on-going medical conditions.
No need for patients to provide a detailed account of their previous medical history to their new clinician, as the integrated electronic health record is visible.
Safer prescribing provided by access to the patient's current and past medication and to any recorded allergies and adverse reactions.
Repeat medication details will be available for the patient's first medication review with the new GP.
GP2GP allows the NHS to preserve the usability of rich data accumulated in patient records.
Training and guidance
The GP clinical system suppliers EMIS (you will need to sign in or register) and Vision provide online GP2GP user guides and supporting materials for practice staff, or within system help (TPP).
Users should note that GP2GP relies upon a successful Personal Demographics Service trace at the point of registration. All supplier materials include guidance on this important part of the process.
GP2GP key roles and responsibilities
The GP2GP record transfer process has several stages. Each needs to be managed effectively by the GP practice, including making sure that cover is in place for leave, sickness and staff changes. The following are typical responsibilities:
Reception/back office/admin
to obtain and check that new patient information is complete and correct;
to register new patients on to the clinical system using a smartcard and to make sure that a Personal Demographics Service (PDS) match is completed;
to regularly monitor and manage tasks, to check and log any errors in the GP2GP inbox/folders/workflow;
prompt integration of the patient's electronic health record when it arrives by GP2GP.
Summariser
to process degrades and check the electronic health record received via GP2GP;
to summarise the patient's Lloyd George paper record, when received.
Clinician
to check allergies/adverse reactions;
to deal with inbound medications.
Users of all four clinical systems might find that GP2GP Key Activities provides a useful overview of key roles and workflows, to maximise the benefits of GP2GP.