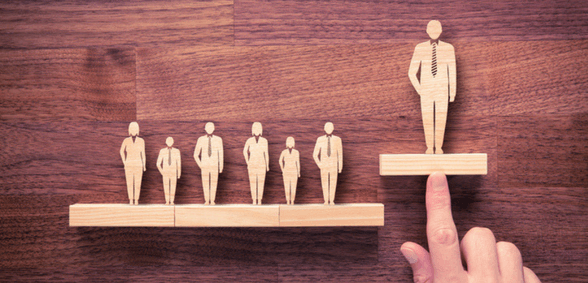 How does your practice team operate? Could it be more effective? Here  author Sebastian Salicru suggests that organisations leave behind the lone-hero (leader) and opt instead for a more fitting kind of leadership – leadership-as-practice. A concept outlined in his book, Leadership Results: How to create adaptive leaders and high-performing organisations for an uncertain world
The world and the context for leadership has changed. Paradoxically, when it comes to leadership, organisations are still trying to get different results while using the same approach over and over – developing individual leaders. No wonder they keep getting the same results! Insane, isn't it?
Heroic and romantic leadership
Heroic models of leadership, which focus on individuals, no longer hold water in the 21st Century. They stream from a pervasive 'leader-centric' and 'romantic' view of leadership. They are the residues of the heroes we met reading childhood comics. They were usually male and had superpowers (of course). Think about Superman, Spiderman, Batman, Captain Thunder, and many others, and they are still haunting our unconscious memories.
This heroic and leader-centric perspective of leadership makes employees experience their bosses/managers (wrongly so-called leaders) as parental or authority figures who are there to protect and rescue them from the hurdles of life.
This expectation about leadership creates dependence and stifles employees' initiative and creativity. Sadly, it disempowers individuals by precluding them from making the effort and experiencing their own 'initiation to leadership' by taking responsibility, to step up and enact leadership in their own lives by leading themselves, and contributing to the organisation. In fact, this very issue is the root cause of the lack of engagement that everybody talks about these days and, not surprisingly, it's a major contributor to many leadership failures we have witnessed in recent times in both business and politics.
Incidentally, competency-based models of leadership reinforce this heroic view of leadership in many ways. They treat leadership as a set of inherent characteristics that belong to the individual – for example, traits, personality, skills, abilities, competencies.
So, what's the way forward? What does real leadership look like in todays' world?
Leadership-as-practice
Leadership-as-practice (L-A-P) views leadership as a collective, rather than personal, approach to leadership. This is a practical perspective of leadership as a collaborative agency that emerges within groups and mobilises people to action through the social interactions of everyday work.
The key to L-A-P is to view leadership as the collective capability pertaining to a collective entity, for example, group/team, organisation, community or nation. This perspective encourages individual members, even the weakest, to learn from and collaborate with each other. This is very relevant in today's context of major disruptions and high velocity, where organisations are adopting matrix structures and virtual teams to decentralise and speed up decision-making to meet customer needs ahead of the competition. L-A-P, then, is a major source of competitive advantage.
Look at some of the best football teams, for example. Yes, Lionel Messi, Luis Suarez and Sergio Aguero score goals, but not without of the efforts of the other players who create the right conditions for them.
21st Century organisations must unlock the leadership capacity of all their people at the same time in a co-ordinated fashion. They can no longer afford to rely on individual managers/bosses who alone can fix all the organisation's problems. This is simply a fantasy – like the one portrayed in the comics!
Contemporary organisations need to empower all employees to exercise leadership in the moment-to-moment of everyday working life through relationships with their peers, team members, customers, suppliers and other stakeholders.
This kind of leadership is distributed and requires leaderful practices.
Leaderful Practices
Leaderful practices are collective, concurrent, collaborative and compassionate (the four Cs).
Collective practice (as opposed to individual practice) means that everyone in the organisation exercises leadership – without being dependent on any one individual to take over. In individual practices only one person or authority provides leadership.
Concurrent practice (as opposed to serial practice) means that, not only can multiple members provide leaders, but they can do so at the same time. In serial practices only one person at a time provides leadership.
Collaborative practice (as opposed to controlling practice) means that everyone is in control of, and can speak on behalf of, the whole team. In controlling practices only one person is in control of and can represent the team as a whole.
Compassionate practices (as opposed to dispassionate practice) means that everyone in the team is committed to preserving each other's dignity, regardless of background, social status or point of view. Dispassionate practices are detached and impersonal.
You may be thinking, but what about the bottom line?
The Business Results  
Research conducted by Kravetz and Associates found that Forbes 500 companies that used what they called 'progressive' human resource practices (e.g. using decentralised structures, participative management and employee development) achieved greater business results compared with their non-progressive counterparts.
Sales growth and profits were higher by $190bn and $56bn, respectively. They also found that 80% of the progressive practices involved no cost; they only required a focus on people-oriented leadership. Can your organisation afford not to move to leadership-as-practice by implementing leaderful practices?
Sebastian Salicru is a leadership development expert and author of Leadership Results: How to Create Adaptive Leaders and High-performing Organisations for an Uncertain World (Wiley, 2017). He is a thought leader and business psychologist based in Sydney who works globally. To take your leadership to the next level visit www.leadershipresults.com.au
Don't forget to follow us on Twitter, or connect with us on LinkedIn!