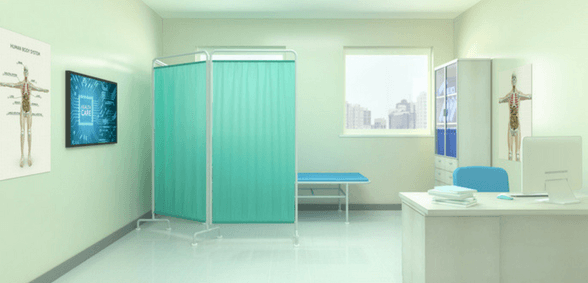 NHS England's plans to extend GP services will open up hundreds more hours of availability in Stoke-on-Trent and North Staffordshire
As part of the nationwide plan to extend access to GP services, 1,700 more appointments are soon to be made available in North Staffordshire and Stoke-on-Trent as of September, according to Stoke Sentinel.
NHS England requires Clinical Commissioning Groups (CCGs) across the country to enable improved access, as it becomes an increasing issue that thousands of UK residents cannot get access to their GP services when needed.
Recent surveys and reports have shown that the process is becoming increasingly difficult and that the general experience of attempting to secure a GP appointment has declined in quality.
This week, the CCGs in North Staffordshire and Stoke-on-Trent approved plans to deliver extended availability across the regions.
A report on North Staffordshire and Stoke-on-Trent CCGs' governing bodies meeting said:
'The decision was taken on the basis that local GP practices are the only providers who could ensure a level of additionality was provided over and above the requirements set nationally.
'It will ensure provision across the harder to reach Moorlands areas and will provide a level of access which will support the high list sizes and deprivation for Stoke-on-Trent practices.'
Melanie Mahon, of the CCG, added:
"This proposal is going to deliver over 400 additional hours a week. Nearly 1,700 additional appointments based on 15 minute allocations."
It is expected that the extended hours will be advertised at each relevant surgery as of next month.
It is not, however, clear yet whether patients would book for these extended appointments as normal, or if they will be delivered on a rota basis to the individual practices. It has been confirmed that the scheme will operate separately to out-of-hours services.
Ian Syme, of North Staffordshire Healthwatch, welcomed the proposal. He said:
"There is a real need for this. Locally, we've got significant problems with access. If you want to see a GP, you may have a protracted wait.
"Nine out of 10 contacts with the NHS will be in primary care. We know there is an increase in demand and that GPs are going to be hit first by this surge. If you marry that with the shortage of GPs, you are looking at increased workloads."
Don't forget to follow us on Twitter, or connect with us on LinkedIn!