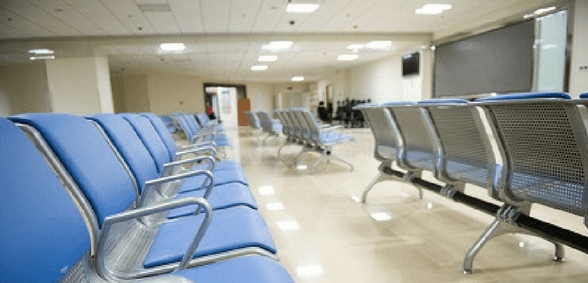 CREDIT: This story was first seen in Sunderland Echo
Tens of thousands of Wearsiders are putting the NHS under added pressure by failing to turn up to their doctor's appointments – costing more than £1m in the process, Sunderland Echo reports.
Surgeries across the city have reported that 38,000 GP appointments were missed over a 12-month period, which at an average cost of £30 a time adds up a bill to the service at £1.14m.
On top of that, thousands more fail to turn up to checks or procedures carried out with nurses and health care assistants. The figures equate to more than 100 missed appointments per day and come after the Echo's own research, as part of our Big Cities Survey published last month, revealed 47% of you said you had struggled to get an appointment with a GP in the last year.
Jackie Spencer, head of general practice commissioning at NHS Sunderland Clinical Commissioning Group, said: "Most people take the time to notify their practice if they can't make it to an appointment, but a significant minority do not. "We understand that people have busy lives, but every one of these is a slot that could have been used by someone else.
"We are supporting practices across Sunderland to reduce the number of patients failing to attend appointments."
As part of a drive to ensure people either attend or call up to cancel, an app is being used to prompt people about their appointments and give then a quick way to let their surgery know if they cannot get to it.
Ms Spencer added: "An app known as MJOG is available for patients to download, which will confirm when any GP appointments have been booked as well as sending reminders, with the option to cancel if they are no longer needed. "Patients can also book and cancel appointments online or through the Patient Access app.
"This app also has the added benefit of allowing patients to request repeat prescriptions. "This has helped to reduce the number of missed appointments by 774 in October and November compared to the same time last year.
"This is equivalent to around £20,000 worth of appointments. "With health services facing high levels of demand in winter, this is one way we can all help to protect the NHS.
"It only takes minutes to make that call." The issue has also been taken up by Healthwatch Sunderland after the wait to get an appointment at a GP surgery became the most frequent piece of negative feedback from people to its engagement team and group of volunteers.
It asked practice managers across the city to report how many appointments had been missed during a month-long period, not just with GPs, but other medical staff.
It received 31 responses from 49 centres, stating the number of no shows for appointments with GPs stood at 1,644, 286 for nurse practitioners, 1,095 practice nurse appointments and 627 practice nurse sessions. Some surgeries have additional clinicians such as, district nurses, pharmacists and clinical nurses, which totalled 64.
A spokeswoman for Healthwatch Sunderland said: "We realise that GPs and other practitioners will use their time which would have normally been spent with those patients who miss appointments to do a range of other jobs, such as referrals to consultants. "But this means that 3,698 people waited longer than necessary for an appointment at their practice.
"That's around five appointments a day in each of the practices.
"Do your bit to reduce GP waiting times." The group has voiced its support for the MJOG app.
Don't forget to follow us on Twitter, or connect with us on LinkedIn!