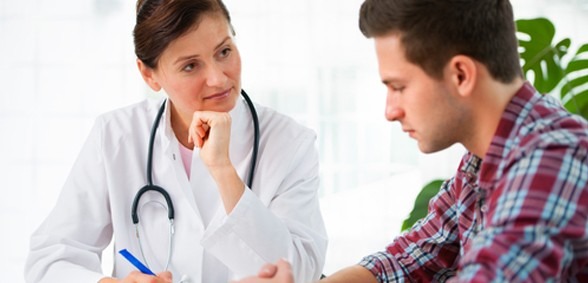 Asthma UK has discovered that the 18-29 age group is receiving the worst asthma care in England
According to Asthma UK research, in its State of the nation report, 18-29 year-olds are receiving the worst asthma care in the country.
This age group is also more likely to be at high risk of having an asthma attack.
Over 10,000 people were surveyed for the data; two-thirds of the 18-29 group said that they don't receive all the elements of basic asthma care, and 88% have uncontrolled asthma.
Asthma UK said that this may be due to difficulty securing GP appointments, combined with 18-29 year-olds potentially being complacent about their condition.
Professor Helen Stokes-Lampard, Chair of the Royal College of GPs, commented on this research:
"Asthma must never be underestimated as it is a serious condition that can claim lives in any age group.
"We really sympathise with our younger patients who are finding it hard to book a GP appointment, but we are working harder than ever and seeing more patients than ever.
"Unfortunately, we have a chronic shortage of family doctors right across the country because investment in our service has not kept pace with demand and there is a limit beyond which we can no longer guarantee safe care.
"GPs and our teams are highly trained to manage asthma in partnership with our patients, including identifying symptoms, prescribing appropriately and monitoring treatment.
"We encourage the use of personal asthma action plans for patients and we aim to work with all patients with high-risk conditions to ensure they are undergoing regular reviews.
"It is also vitally important that patients understand their own treatment and how to properly use equipment, such as inhalers, spacer devices and peak flow meters, and GPs take every step to encourage patients of all ages to feel more confident about managing their condition effectively and appropriately.
"Respiratory disease is a clinical priority for our College and all trainee GPs are required to develop skills in diagnosing and managing patients of all ages and backgrounds with asthma and other airways conditions, which are then tested in the professional examinations which every GP must pass before they can work in general practice.
"We would like to devote more time to our patients with chronic diseases such as asthma, but we need more GPs, more members of our wider practice teams, and more funding in order to do this.
"Ultimately, we need to see NHS England's GP Forward View, which promised an extra £2.5bn a year for general practice, delivered, in full, as soon as possible, along with guarantees that general practice will receive a significant share of the additional funding earmarked for primary and community care outlined in the NHS Long-Term Plan.
"We also need better and faster information sharing between primary and secondary care to improve the outcomes of patients with asthma to ensure all our patients are receiving the best possible care."
Don't forget to follow us on Twitter, or connect with us on LinkedIn!