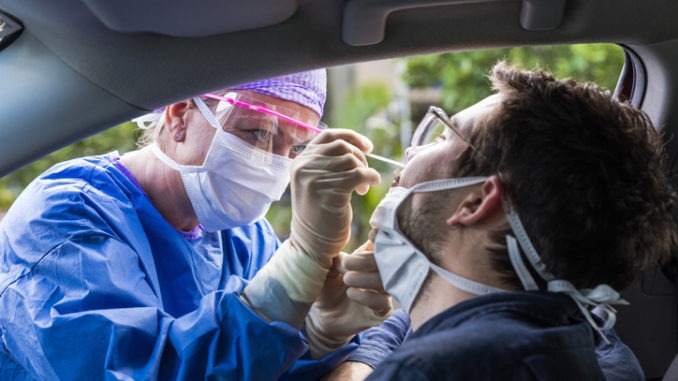 As reported by Worcester News, patients at Haresfield GP are being reassured they will still be able to get appointments as normal after it was reported 14 members of staff tested positive for coronavirus
A spokesman for the Herefordshire and Worcestershire Clinical Commisioning Group said: "We can confirm that Haresfield surgery has undergone the necessary actions following the unfortunate event of positive Covid-19 cases amongst its staff.
"The CCG, Public Health England and Worcestershire County Council have reviewed the situation and confirmed that the measures taken mean that there is no further risk to patients attending the surgery for necessary care."
The Director for Public Health Worcestershire, Dr. Kathryn Cobain said: "Fourteen members of staff at Haresfield surgery in Worcester have tested positive for COVID-19.
"They are currently self-isolating for at least 10 days and close contacts notified to isolate for 14 days, as per national guidance. As a precaution all staff have been tested.
"No patients have been identified as having contact with the staff affected.
"The practice has robust measures in place to help prevent the spread of COVID-19 and ensure the safety of both staff and patients.
"A deep clean of the premises has already taken place and further cleaning will be carried out over the weekend. The surgery remains open.
"Public Health in Worcestershire is working closely with the surgery to support staff and to ensure all necessary steps are being taken.
"This is a reminder to us all that COVID-19 is in our communities, and we all need to wash our hands regularly, use a face covering in enclosed public places including public transport, and keep our distance to protect everyone.
"If you develop a fever, persistent dry cough, or have a loss or change in your sense of taste or smell, please self-isolate and call 119 or go online to arrange a test."