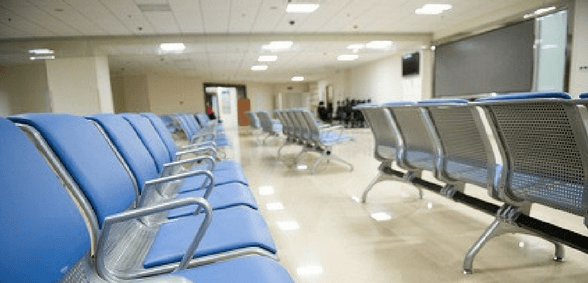 Data from the BMA shows that emergency services delivered worse levels of care this summer than five in eight recent winters, which the RCGP says will put more pressure on general practice
New analysis by the British Medical Association (BMA) has shown that emergency care services in England are suffering a 'year-round crisis', with key indicators demonstrating that this summer delivered worse levels of care to patients than five out of eight recent winters.
The analysis is based on an examination of data released each month by NHS England which shows the level of pressure on emergency care services. According to these figures, 200,000 more patients were left stranded for more than four hours on a trolley waiting for care after being admitted to hospital in the most recent winter period compared to the same time frame in 2011.
In light of these findings, doctors' leaders have warned the government must ensure extra funding reaches frontline services this winter.
Dr Simon Walsh, an emergency care doctor and member of the BMA's consultants committee said: "The recent budget showed signs that the government is beginning to understand that extra investment is needed. But this analysis shows the NHS needs this funding urgently.
"The BMA remains unconvinced that what has been pledged will meet the sheer scale of the problems underlined by our analysis. It is vital that the government ensures that frontline healthcare staff are given the resources they need to deliver the standard of care that patients deserve."
Professor Helen Stokes-Lampard, chair of the Royal College of General Practitioners, added:
"This analysis showing that the NHS is facing unprecedented year-round pressures will come as no surprise to hardworking GPs across the country.
"GPs and our teams make the vast majority of NHS patient contacts – more than 1million patients across the country, every day. Our service is the lifeblood of the NHS and without it, other sectors would crumble under patient demand.
"Our emergency care colleagues are, as this analysis highlights, operating under enormous strains, but it is important to remember that GPs are also on the frontline of patient care and our profession – and our patients – are facing the impact of these pressures on a daily basis.
"Health secretary, Matt Hancock, has said that preventing people from getting ill in the first place should be central to how the NHS works, but first of all we need a well-funded and well-equipped primary care system. This will alleviate pressures across the NHS and allow us to deliver care in the community where it is more cost-effective, and where our patients want it most.
"That's why we need to see the delivery of NHS England's GP Forward View, which promises an extra 5,000 GPs and an extra £2.4bn a year for general practice, as well as our additional ask of another £2.5bn a year as part of the forthcoming NHS long term plan, to ensure our health service remains sustainable, across all sectors, both now and in the future."
Don't forget to follow us on Twitter, or connect with us on LinkedIn!