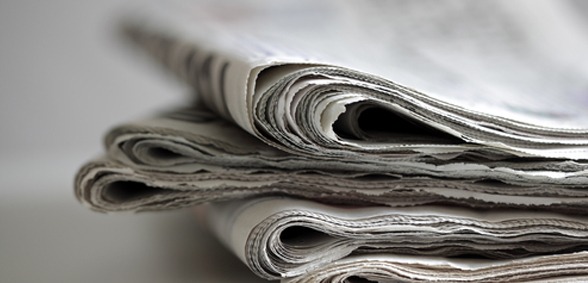 Credit: This story was first seen on The Daily Mail
A newly-wed has been told she has just months to live after her GP missed a breast tumour and said that 'people your age don't get cancer', The Daily Mail reports.
Deanna Wilson found a lump in her breast four years ago and went to see her family doctor in Fife, Scotland.
The 35-year-old dressmaker said the medic told her that the lump was nothing to worry about, and that it was not worth a referral to a specialist.
Mrs Wilson, from Fife, insisted on seeing a specialist but the GP marked her case as a low priority.
She said the doctor even told her to remember to "cancel her appointment" when the lump disappeared.
After that consultation in May 2013, she waited three months for a hospital appointment, when she was diagnosed with breast cancer.
The disease has since spread to her liver and bones, badly damaging her hips and spine with experts now predicting she has between six months and three years to live.
Mrs Wilson, who got married last year, said the doctor apologised after the terminal diagnosis.
She urged the GP: "Don't let this happen to anyone else."
Mrs Wilson said: "I felt a lump in April [2013] and hoped it would go away but it didn't. I was told it was nothing, go home and come back in six weeks to have it revisited if it was still there or had changed.
"But I told her that it had grown and I first noticed it six weeks before. Reluctantly she decided to refer me but she said, 'People your age don't get cancer.' She said as I was leaving, 'Remember to cancel your appointment when the lump goes away to not waste their time'. I was marked as a low priority or a non-urgent patient, so it took a long time to be seen."
It took until August 2013 before Mrs Wilson was finally diagnosed, and the disease had progressed.
She said: "Had I been sent sooner, would I be sitting here now? The GP I was seeing called me and apologised when she learned of the diagnosis. All I could say to her was, please don't let this happen to anyone else. I now tell my friends, you need to be an advocate for your own health. You know your own body."
Soon after her diagnosis, Mrs Wilson's mother and sister were tested and found to be carrying the same cancer gene.
Both had a double mastectomy and had their ovaries removed as a preventative measure.
Mrs Wilson and her husband, Stephen, are now raising funds to create a downstairs bedroom in their home because her mobility is becoming limited.
They set up the Just Giving page after difficulties with social work and occupational therapy funding.
Mrs Wilson said: "The hormone treatment I'm on can slow down the cancer but it is now incurable and, one day, hopefully a long time from now, I will die. We were referred to a social worker and an occupational therapist to find out if we could get financial assistance for the build.
"However, they would need to follow a very rigid set of plans which wouldn't allow enough space in the bedroom for a double bed and would force my husband and I to sleep in separate rooms. The thought of living as carer and patient rather than husband and wife was devastating."
A spokesman for NHS Fife said they would not comment on the case due to patient confidentiality, and that no complaint had been lodged by Mrs Wilson.
No one was available for comment at the GP practice.