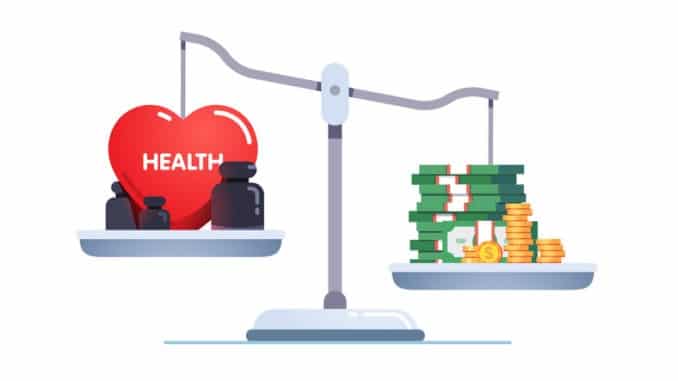 GP Helen Salisbury discusses why inequality is also a risk factor in contracting and dying of COVID-19
CREDIT: This is an edited version of an article that originally appeared on The BMJ
Whether a person develops a condition, and how severe its effects are, is usually determined by a complicated list of factors. In discussions with patients we usually talk about modifiable and non-modifiable risk factors, concentrating on the modifiable ones. High blood pressure may be related to age and family history, but it's more productive to talk about things that can be changed, such as weight, exercise and alcohol intake.
The risks of dying with COVID-19 are similarly multi-factorial; we need to look at who is likely to be infected, and how likely they are to develop severe disease. Age clearly plays a large part; patients with extreme age and frailty being looked after by multiple carers were more likely than others to be exposed to COVID-19 in the first wave, and to die as a result, as the risk of death with COVID-19 rises steeply with age.
The risk of death is also higher if a person has a pre-existing health problem—including asthma, diabetes and obesity—but the underlying condition that seems to have the greatest effect, after age, is poverty.
Infection risk is three times higher than average in healthcare workers – but it's also likely to be higher in low paid service jobs, such as transport and retail, which entail multiple interactions where social distancing is hard to maintain. Like the infectious diseases of the Victorian era, COVID-19 disproportionately affects people living in overcrowded housing; the advice to use a separate bathroom from other household members when self-isolating is not practicable for many people, and maintaining social distancing is impossible if you share a bedroom.
High rates of COVID-19 infection in the most deprived areas of the UK translate into a higher risk of poor patients needing treatment in intensive therapy units. Recent figures from the Intensive Care National Audit and Research Centre show that people in the most deprived quintile of society are over three times more likely than those from the least deprived quintile to end up needing intensive care; they carry a greater burden of long-term conditions at a younger age, and a higher prevalence of obesity, which may explain some of this excess risk.
None of this is new. The COVID pandemic has merely thrown into stark relief the health and wealth divide that was already obvious in the UK. Although there's a mountain to climb in tackling inequality, a first step towards reducing COVID deaths could be to offer free accommodation—and continued wages—to people needing to self-isolate, thereby protecting their households.
A lot of hotels are lying empty, and using them might be a good alternative to schemes such as 'Eat out to help out' to rescue the hospitality industry; it might, at least, help to control the pandemic rather than fueling it.