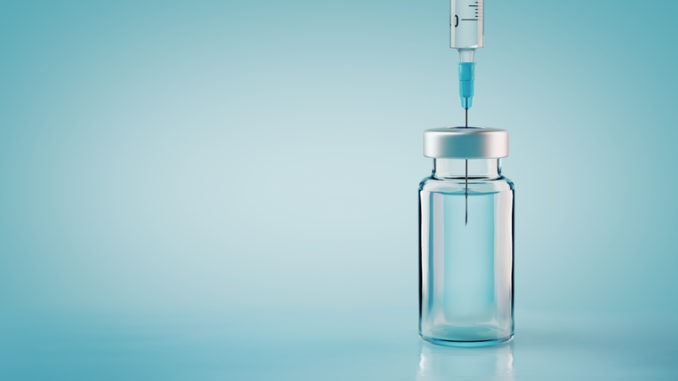 As reported by BBC news, opposition parties have voiced concerns about vaccine supplies after "frustrated" GPs said they were still waiting for deliveries
At Holyrood on Tuesday, the first minister was pressed on why the rollout was going "so slowly" and on whether there was a problem with distribution. Dr Andrew Buist, of BMA Scotland, told the BBC that patients were getting anxious and practices could not plan. Nicola Sturgeon said there were ongoing challenges but targets would be met.
Dr Buist claimed that as of Monday, the Scottish government had taken receipt of more than 700,000 vaccines – but only used 264,991. He said: "The work force is there and that's why it's so incredibly frustrating when the patients want the vaccine, we're very keen to give it to our patients but we just don't have the vaccine in our fridge."
Dr Buist spoke also about "inconsistencies" across the GP network, saying some practices had supplies but others had none.
The government said it was listening to Dr Buist's concerns and every GP in Scotland would receive, in writing, more detail about the "mechanism of supply, ordering and delivery, with suggested solutions".
Opposition party members questioned Sturgeon about the vaccination programme after she had delivered a statement to parliament saying lockdown would continue until "at least" mid-February.
Scottish Conservatives MSP Ruth Davidson said anxious constituents feared being "left behind" and called for an explanation on why over 400,000 vaccines had "yet to reach patients". The first minister said the January target of delivering 100,000 vaccines per week had been "exceeded".
She also reiterated that she had not been able to discuss supply figures because the UK government had "thrown a hissy fit" after plans were published then removed from the Scottish government website.
Sturgeon told the chamber: "They don't want us to be open about supply for reasons of commercial confidentiality and while I don't necessarily agree with the reasoning behind that, we have agreed with their request.
"We vaccinate as quickly as we possibly can and that will continue to be the case as we go through the different groups in our vaccination programme."
Sturgeon said the following targets would be met:
Start of February: Vaccine offered to all over 80s, care home residents, care home staff, frontline health and care workers
Mid February: All over 70s and those clinically extremely vulnerable
Start of March: All over 65s
Early May: All on the Joint Committee on Vaccination and Immunisation (JCVI) priority list, including over 50s and younger people with underlying health conditions
Interim Scottish Labour leader Jackie Baillie also asked when the 400,000 remaining vaccines would be distributed to GPs, reiterating that supply had been "patchy". Sturgeon replied that as per earlier JCVI advice, the Scottish government had been holding back 50% of doses in order to complete the second round of vaccinations within three weeks.
The UK's vaccination strategy changed in recent weeks, leaving a 12-week gap between doses.
Sturgeon added: "They are now flowing through the system now advice has changed."
Scottish Lib Dem leader Willie Rennie said he had heard from GPs in his own constituency of Fife who had been forced to cancel vaccine appointments because they had run out of injections.
He pressed the first minister on whether there was a problem with Scotland's distribution system.
All governments have "big challenges" in terms of vaccine allocation because of supply flow, responded Ms Sturgeon.
She added: "I don't underestimate ongoing challenges but I don't think it would be right to say the programme is not progressing well."
On Monday Sturgeon said vaccinating over-80s in the community was now picking up pace, with the target being to have them all given the first dose by 5 February. However, Dr Buist questioned whether Scotland would receive enough supply of the AstraZeneca vaccine to meet the target of offering vaccines to all over 70s and 80s by the middle of February.
Instead, he proposed that GPs should be allowed to use the Pfizer vaccine – which has to be stored in industrial freezers and has limits on the number of times it can be transported.
He said: "Once it's defrosted it can be used over five days. They do come in boxes of 975 doses and I am also aware that GPs in NHS Highland have already been using it.
"It is quite possible to use Pfizer in practice. Of course we absolutely want to minimise any wastage but with good planning we can do that."
National clinical director Prof Jason Leitch told the BBC there was no "medical or clinical" reason GPs could not use the Pfizer jab, but it would be "much harder logistically".
"The potential would be that we would waste a lot – because they don't have industrial freezers with which to store it," he said.
"Once it is defrosted you have to use it fast. And you can't transport it long distances – you can only transport it two six hours journeys. We don't want to send them 195 vials and they use four."
A Scottish government spokesman said the country's chief pharmaceutical officer had contacted Dr Buist to discuss with him the ongoing concerns. In addition all GPs would be receiving a letter explaining in more detail "the mechanism of supply, ordering and delivery, with suggested solutions at local board level that can also assist them".
The spokesman added: "GPs have a significant role to play in delivering the vaccine – and we thank them for their hard work.
"We are in regular contact with boards to ensure GPs have the most up to date information on when supply is available and what our expectations are for them, providing as much detail as we can while rightly allowing our teams to focus on the task of delivering the biggest vaccination programme ever seen in Scotland.
"We too want to vaccinate as many people as quickly as possible and are continually working hard to see if distribution can be made faster in any respect."