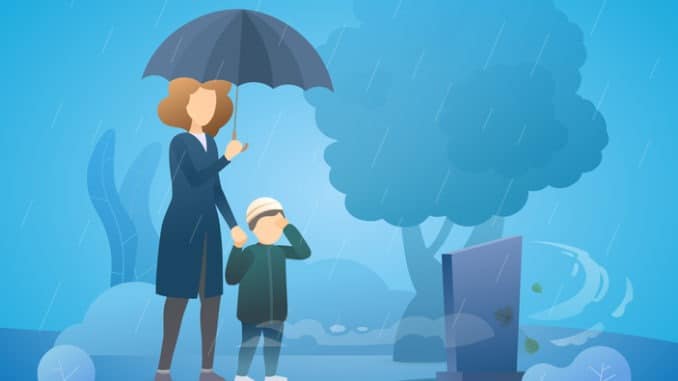 People working in healthcare experience grief professionally as well as personally and societally. Attitudinal shifts are needed to improve access to formal and informal support, and make grief a less lonely experience argues Lucy Selman. Doctors' openness, and willingness to show vulnerability, could help
This is an edited version of an article that originally appeared on The BMJ
The COVID-19 pandemic has brought profound challenges for bereaved people, including poor experiences at the end of life, limited contact in the days before death, being unable to say goodbye to their loved one in person, limited contact with close friends and relatives, social isolation and loneliness; the effects of all this are being researched.
Before the pandemic an estimated 10% of people needed specialist mental health support after bereavement, and 30% benefited from bereavement support. After COVID-19, extrapolating from research in motor neurone disease, researchers have suggested increases to 20% and 50%, respectively.
Bereaved people often experience problems getting the right support. There are persistent inequalities and barriers in accessing mental health and bereavement services, including lack of information about, and knowledge of, how to get support, and discomfort or reluctance to seek help from services. Limited outreach by bereavement services, unawareness of available support, and a lack of culturally competent services are specific barriers for people from ethnic minority communities.
The prevalence and effects of such barriers are likely to have worsened during the pandemic, which has had a devastating and disproportionate effect on disadvantaged, black, Asian and ethnic minority communities and people with disabilities.
GPs play a crucial role
Our UK survey of 711 people bereaved during the pandemic shows the need for psychological and emotional support. Most respondents had not sought support from bereavement services (59%) or their general practitioner (60%). Of those who had sought support, over half experienced difficulties accessing bereavement services (56%) and GP support (52%). Half (51%) reported high or severe vulnerability in grief, and three quarters of this group were not accessing formal bereavement or mental health support.
Disparities between the amount of formal support available and the volume of people who need it have been identified before and during the pandemic, and there is a clear need for pandemic-specific, appropriate support to meet the needs of people bereaved in these difficult circumstances. Providing such support is likely to require integrated statutory, voluntary and community services designed to meet the needs of diverse communities, with healthcare providers, including GPs, playing a crucial role in signposting to services as well as providing generalist bereavement support.
To overcome attitudinal barriers to accessing support, services need to be advertised proactively to all communities and groups that could benefit. There also needs to be investment in different types of bereavement support, including for people with specific characteristics (such as LGBTQ+, black and ethnic minority communities) or who have experienced specific types of bereavement, and in cultural competency training for bereavement support providers.
'Saying the wrong thing'
Bereaved people also experience barriers accessing support from family and friends, including lack of understanding and compassion and difficulties in expressing feelings and needs. In a 2019 Sue Ryder opinion poll, half of 2,189 respondents said that they feared 'saying the wrong thing' to someone bereaved. Half said they didn't know what support to offer, and one-in-four would avoid talking to somebody bereaved, highlighting the embarrassment, discomfort and fear of causing offence that many people in the UK feel about discussing death and grief.
In the pandemic context, 39% of bereaved respondents to our survey reported difficulties accessing support from family and friends, describing problems in relation to connecting and communicating, a lack of understanding and empathy, struggling without in-person contact, and disruption to collective mourning practices. The perceived uniqueness of pandemic bereavement and wider societal strains added to this sense of isolation.
As society begins to look beyond the pandemic, signs indicate a possible shift in public attitudes. In a recent national survey, weighted to represent UK adults, one-in-five adults reported feeling more comfortable talking about grief, 47% felt more compassionate towards people who are grieving than before the pandemic, and 54% agreed that the pandemic had encouraged them to think about their own mortality.
Role of the clinician
Before a death, clinicians have a central role in supporting a patient's family and friends. The circumstances of a death, and the communication and support provided, are important determinants of bereavement outcomes. Although restrictions to control infection are essential during the pandemic, steps should be taken to limit their negative effects on individualised, person-centred care, with in-person visits enabled as much as possible and end-of-life care providers prioritised for personal protective equipment.
A public health model is helpful in flagging the types of support beneficial for bereaved people, and where policy makers should direct their attention. Primary preventive interventions target all bereaved people, secondary interventions target people at risk of complications of bereavement and tertiary interventions target people with 'complicated grief' or prolonged grief disorder. The National Institute for Health and Care Excellence has adopted a similar model, which recommends informal support and information about the experience of bereavement and how to access other forms of support for all bereaved people, peer-to-peer and community group support, with referral to professionals as needed for people who need a more formal opportunity to review their experience of loss, but not necessarily with professionals, and specialist interventions such as mental health and psychological support services for the minority of people who require them.
Clinicians have a role at each level; knowing about, and referring to, appropriate services, providing information about grief, and helping to alleviate barriers to support and change social attitudes. Simply broaching the subject and acknowledging a patient's loss with simple words ('I'm so sorry') go a long way and show that bringing grief into the consultation room is acceptable.
Recording a bereavement in patient records, asking how they are doing at their next appointment, and following up when patients are distressed are good ways to show ongoing concern and to reassure patients that their grief matters.