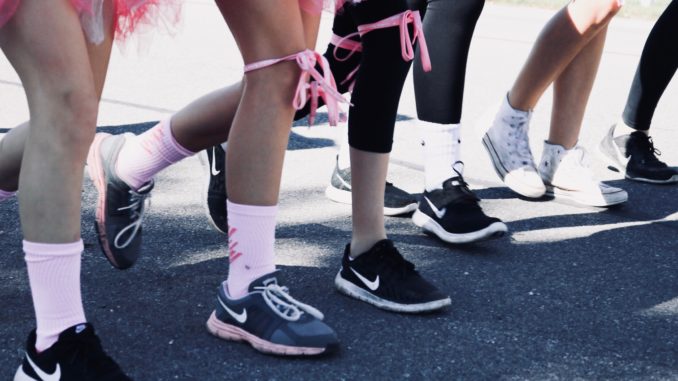 Two new studies are challenging current views on the diagnosis of ovarian and breast cancer in women. Awareness of ovarian cancer is low and screening programmes for breast cancer don't go far enough, the studies suggest. Practice Business looks at what we can learn from the most up-to-date research into cancer diagnosis
NHS England's Cancer Strategy Implementation Plan details its strategy to improve the diagnosis and treatment of cancer in England, achieving what it describes as 'world class outcomes' for patients. Distilling it down to its essence, patients should receive a prompt and accurate diagnosis and be treated quickly and effectively. The aspiration is clear, but two new studies demonstrate how complex the challenge is.
A global survey, part-funded by Target Ovarian Cancer, has found that fewer than half of women with common ovarian cancer symptoms are diagnosed within one month of first seeing a doctor. The 2018 World Ovarian Cancer Coalition (WOCC) Every Woman Study found that 90% of women had experienced more than one of the key symptoms before they were diagnosed; however, only 78.3% sought the advice of a medical professional and a worrying 10% waited longer than six months to seek help.
The 2018 World Ovarian Cancer Coalition (WOCC) Every Woman Study found that 90% of women had experienced more than one of the key symptoms before they were diagnosed.
Ovarian cancer – common  symptoms
Common symptoms the women experienced include increased abdominal size (53%), persistent bloating (48%), pain in the abdomen (44%), extreme fatigue (37%) and urinary frequency (36%).The research found that those who were aware of ovarian cancer were more likely to seek help and receive a diagnosis. Worryingly, over 60% of women had never heard of ovarian cancer, with only 14% being able to recognise that symptoms – such as increased abdominal size or persistent bloating – were the commonest symptoms of the disease.
Speaking to the BMJ, Anwen Jones, chief executive officer of Target Ovarian Cancer, spelled out the problem. "This study, for the first time, provides powerful evidence of the challenges faced by women diagnosed with ovarian cancer across the world, and sets an agenda for global change." In the UK the issue is significant, with a National Cancer Registration and Analysis Service (NCRAS) report finding that 15% of women with ovarian cancer are dying within 2 months of their diagnosis.
Raising awareness of ovarian cancer among young women is essential. "It's going to be about rapid access to diagnosis, which involves patient, public, and GP education," Iain McNeish, director of the Ovarian Cancer Research Centre, said when speaking to the BMJ.
Researchers also recommended improving GP education on the key symptoms of ovarian cancer so they can, more rapidly, refer patients for assessments and diagnosis.
In the future, Ovarian Cancer Action is working on the world's first screening tool for women that may be able to identify cancers. Until then, raising awareness of the symptoms among women is the best tool for improving diagnosis.
Breast cancer
A new UK trial by the University of Manchester has found that annual screening for younger women, aged 35-39, who have a family history of breast cancer would be highly effective in detecting tumours earlier.
Breast cancer remains the leading cause of death in women under 50 in England and Wales – with over 920 younger women losing their lives to the disease in 2017. In total, around 55,000 women and 350 men are diagnosed with breast cancer each year in the UK and it is estimated that around 5-15% of cases are linked to a family history of the disease.
Breast cancer remains the leading cause of death in women under 50 in England and Wales.
Currently, NICE guidelines recommend annual screening for women aged 40-49 in England who are identified as being at 'moderate' or 'high' risk of the disease. By lowering the range to also include women aged 35-39 researchers believe that up to 86,000 women in the UK could benefit from a diagnosis.
The findings illustrate the complexity in current guidelines, and screening is a costly intervention. Baroness Delyth Morgan, chief executive at Breast Cancer Now – the organisation which funded the trial – is campaigning for change. "This could be an enormous breakthrough in early detection in young women with a family history of breast cancer," she said. "We believe these findings could be practice-changing, and urge the government's upcoming review of NHS screening programmes to set out what further evidence will be needed to consider annual screening for women aged 35-39 who are at increased familial risk of breast cancer."
Advice
Early detection of cancer is vital to ensure the most successful treatments, but patients are still failing to heed the advice. A recent survey of 2,000 women by the charity Jo's Cervical Cancer Trust found that many young women are put off 'smear' tests because they feel that a diagnosis of the human papilloma virus (HPV) is a cause of shame.
Initiatives like 'Be Clear on Cancer' have involved practices in promoting early awareness of cancer symptoms and diagnosis – but they only focus on specific forms of the disease. The waiting room is a positive opportunity to inform patients. Free materials are available for practices, with surgeries able to access leaflets on various forms of cancer – including a leaflet on spotting the signs of cancer in women – for free, from Cancer Research UK.
Ovarian cancer, and breast cancer in young women, is harder to diagnose because people aren't seeking the help that they need, in some cases waiting until the disease has progressed. While extended screening programmes like those advocated by Breast Cancer Now could, potentially, save the lives of some women, raising awareness of the symptoms of cancer – and encouraging people to seek help if they are experiencing them is an important way forward.
You can read the Every Woman Study here: https://worldovariancancercoalition.org/wp-content/uploads/2018/11/WOCC-Every-Woman-Study-Summary-Report-Nov-08.pdf
You can read the University of Manchester study in full here:  https://www.manchester.ac.uk/discover/news/annual-screening-detects-breast-cancers-earlier-for-women-aged-35-39-with-a-family-history/
Don't forget to follow us on Twitter, or connect with us on LinkedIn!