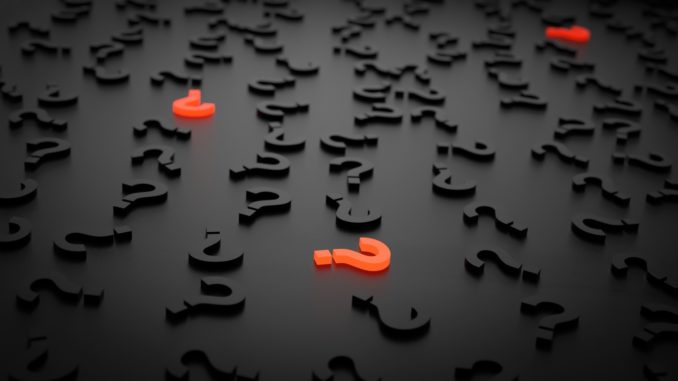 In the final part of our new series Practice Business continues to explore the factors that can contribute to your practice being deemed 'inadequate' – and what you can do to avoid them
The CQC has five dimensions of care on which it judges every practice, assessing how safe, effective, caring, responsive and well-led it is. The details of each dimension of care are comprehensively outlined within the CQC's key lines of enquiry (KLOE).
The CQC describes 'inadequate' services simply as those that are 'performing badly'; it's a broad definition which can lead to confusion about just what 'inadequate' looks like. To help practices, the CQC provides useful guidelines on how to meet its inspection criteria and avoid a negative score.
Using real-life examples provided by the CQC we explore the reasons why your practice may receive an inadequate rating. In the second of our in-depth articles we focus on what the CQC means by 'well-led.'
Defining 'effective'
The CQC defines a well-led practice as one where 'the leadership, management and governance of the practice delivers high-quality, person-centred care'.
A well-led practice is one in which:
There is a clear and credible strategy to deliver high-quality care, and an organisational culture that is person-centred, open, inclusive and empowering.
The governance framework ensures that responsibilities are clear and that quality performance, risks and regulatory requirements are understood and managed.
People who use the service, the public and staff are engaged and involved.
The service continually learns, improves and innovates.
The practice works in partnership with other agencies.
While practices may receive an inadequate rating for failing to demonstrate compliance with any of the KLOEs, the CQC notes three specific areas where practices commonly experience difficulties in relation to being well-led':
Engagement and involvement.
Poor governance.
Leadership and culture.
We explore each of these dimensions in more detail below:
Engagement and involvement
 Practices should be run for the benefit of patients, taking into consideration their feelings and requirements. In one inspection the CQC found a practice that had consistently failed to listen, assessing them as inadequate. It had not organised a Patient Participation Group (PPG) for over two years; nobody had bothered to restart it and there were no alternative mechanisms to obtain feedback for patients.
Patient-centred care is based on an understanding of what patients want – engaging with them and encouraging them to share their feelings and give opinions on your services. Your practice should have clear and auditable mechanisms for involving patients and should be able to demonstrate how this feedback has been used to drive service improvement; if not, you risk an 'inadequate' rating. 
Governance
Practices should have clear and robust governance arrangements in place to manage performance, quality and risk; without them, you risk a poor rating.
A practice assessed by the CQC was found not to have held any governance meetings. The GP who spoke to the regulator claimed that he discussed governance with his peers, but the meetings were informal and no minutes were kept. The practice was criticised for failing to keep a risk-log and having no mechanism in place to demonstrate organisational learning and improvement.
Every practice should have governance arrangements in place to identify, capture and manage risks. This is a non-negotiable component and one that needs to be established through accurate information and consistent record keeping. A key part is recording significant events as part of an auditable Significant Event Analysis process – keeping this up-to-date and accessible.
Leadership and culture
GP practices are core parts of the local community, and their survival demands solid planning and management. Leadership is essential but, in one practice, the CQC found that there were no succession plans in place for key staff like the practice manager or lead receptionist. When one member of staff was leaving for maternity reasons, no arrangements had been made to cover her workload.
In a more concerning example, a practice had employed new nurse but had made no plans to introduce new services that would use her skills. The member of staff had not been told how many hours a week she would be required for, meaning that no additional resource-planning could take place.
Leadership doesn't just mean dealing with the day-to-day issues of general practice; it's about planning for the future too – managing staffing levels and delivering the services patients expect. Inability to demonstrate a plan for the future is a key concern for the CQC.
Further learning
For practices looking for additional guidance Nigel Sparrow, the CQC's senior national GP officer, has produced comprehensive and clear information on some of the common reasons for receiving an 'inadequate' rating.
Don't forget to follow us on Twitter, or connect with us on LinkedIn!