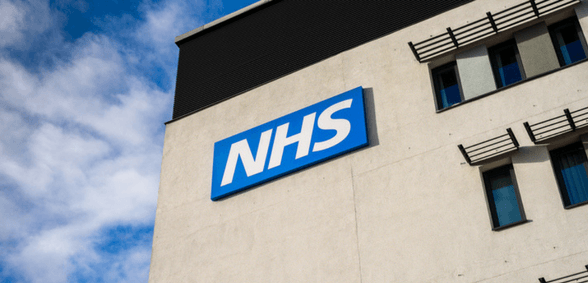 We've spoken to some leading opinion-formers to find out what they think about the NHS Long Term Plan – including what this means for primary care and practices
Professor Helen Stokes-Lampard, Chair of the Royal College of GPs 
"Our workload has increased substantially over the last decade, yet the share of the NHS budget that general practice receives in England has fallen, and the GP workforce has been falling too. As a result, GPs are currently working far beyond what is safe or sensible, working ever-increasing hours due to the rising volume and complexity of patient demand.
"Our greatest concern is that we still don't have a robust plan to increase the GP workforce by the numbers desperately needed to deliver the care our patients need right now.
"The focus on prevention in today's plan and the need for a greater emphasis on truly patient-centred care are both very welcome – but, again, we need to know what these plans will mean for GPs on the ground.
"The emphasis on widening choice for patients using digital means to consult with GPs is interesting, and will be very attractive to some patient groups. However, the 'three tests' specified to ensure patient safety, NHS stability and fairness must be applied properly before new schemes are rolled out further."
Imelda Redmond, Healthwatch England's national director
"Both the Long Term Plan itself, and the increased financial investment being made in the NHS, are very welcome, and it's positive to see so many of the issues raised by Healthwatch, up and down the country, being addressed.
"But the plan itself is just the start. Across the country, communities now will come together with those running local hospitals and doctors' surgeries to work out how this national plan is going to work in their area."
Dementia UK's director of clinical services, Paul Edwards
"The NHS Long Term Plan is a welcome step in the right direction and it is pleasing to note that there is attention paid to preventing long-term health conditions such as dementia. However, in order to put weight behind these proposals, there needs to be a serious commitment to providing more access to skilled professionals, such as dementia specialist admiral nurses, as well as moving away from cuts which have long marred the public health landscape.
"The long-awaited adult social care green paper also represents the missing puzzle piece in this area. It is all well and good to focus on preventing conditions like dementia, but we need to give due regard to people who are facing health challenges in the here and now."
A spokesperson from NHS Employers
"The plan rightly recognises the need for a step change in the way health and care services are delivered – moving care away from hospitals and into the community. And while the publication of today's plan is, no doubt, a step forward, it's critical that the NHS is not taken in isolation. With over 40,000 nurses on our register working in social care, there is an urgent need for improved integration between the NHS and social care.
"Ensuring people get the support and care they need, where and when they need it, is clearly a priority for the whole health and care system and the government's forthcoming social care green paper will be central to this."
Dr Penny Woods, chair of the taskforce for lung health

"At last lung disease is a clinical priority for the NHS. It's been neglected for far too long – it's the UK's third biggest killer, millions live with undiagnosed lung conditions and, unlike other major disease areas, mortality rates haven't decreased in over a decade.
"The much-needed support for identifying lung disease early, and making sure people have an accurate diagnosis, is the first step to getting the right medicines and treatment, and will transform the lives of so many people. It's a great foundation to build on."
Dr Tony Romero, CEO of Cygnet Health Care
"We welcome the proposed spending boost for mental health services in the new NHS Long Term Plan, which we would like to see focused on improving support for people, specifically young adults, with learning difficulties and mental health problems."
David Champeaux, global director for cognitive healthcare at IPsoft
"The plan cannot simply rely on spending more money on the same old delivery models. The NHS must capitalise on another clear commitment that will underpin and enable it to succeed in achieving all its goals: bringing the NHS into the digital age.
"The Long Term Plan will be critical to sustainably addressing the needs of its patients and its workforce. By making investment available for an infusion of digital augmentation and transformation of resources and processes, NHS providers will be able to pursue new technologies to deliver existing and new services, so the NHS can continue to deliver world-class treatments, now and for future generations."
Ian Jackson, medical director and clinical safety officer for Refero

"The NHS Long Term Plan is a step in the right direction, but we have been here before; a lot of what has been stated in the new plan is reflected in the Darzi Review, released in 2008.
"A positive takeaway is the idea of GPs working much more collaboratively, in teams or primary care networks. This could lead the way for many positive opportunities. These networks could provide both increased primary and secondary care services to the wider community, as a team. Many people, however, will not want their GP services to change or might be resistant to travelling to neighbouring GP practice to access more specialised services."
In future weeks we will be exploring the issues raised in the Long Term Plan in more detail. If you have an opinion you would like to share, we would love to hear it. Please
contact our editor
to discuss further.
Don't forget to follow us on Twitter, or connect with us on LinkedIn!