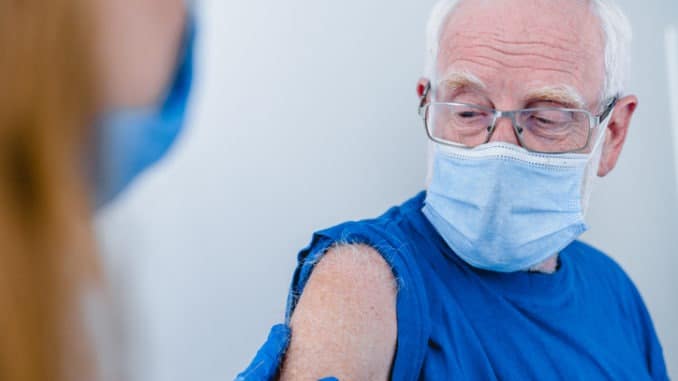 As reported by BBC news, supplies of vaccines are "tight" but the UK is confident it will receive enough doses to meet its targets, the vaccine minister has said
Nadhim Zahawi told BBC Breakfast that manufacturers were "confident" they would deliver for the UK amid warnings of production delays. It comes as the EU said it might tighten vaccine export controls. Countries should avoid "vaccine nationalism" and ensure a fair global supply, Zahawi said.
Zahawi said the UK had supplies of the Oxford vaccine manufactured domestically by AstraZeneca as well as those from Pfizer, which are made in Belgium.
"I'm confident we will meet our mid-February target and continue beyond that," he told the BBC, referring to the goal of giving a first dose to the 15 million people in the top four priority groups by then.
"Supplies are tight, they continue to be, these are new manufacturing processes," Zahawi added. "It's lumpy and bumpy, it gets better and stabilises and improves going forward."
But he declined to say that he had received guarantees about the number of doses the UK would receive from Pfizer and other manufacturers and refused to confirm how many doses had already arrived.
The UK has placed orders for 367m doses of vaccines from seven manufacturers, Zahawi said. "As vaccines come along we will get more volume, millions more in the weeks and months to come," he added.
The tension over vaccine supplies increased after UK-based AstraZeneca warned the EU it would have to reduce planned deliveries because of production problems. Pfizer-BioNTech has also said supplies will be temporarily lower as it works to increase capacity at its Belgian factory.
It prompted the EU health commissioner, Stella Kyriakides, to warn that it might require all companies producing COVID vaccines to provide "early notification" whenever they planned to export supplies out of the EU.
"The thing to do now is not to go down the dead end of vaccine nationalism. It's to work together to protect our people," Zahawi said.
"No one is safe until the whole world is safe."