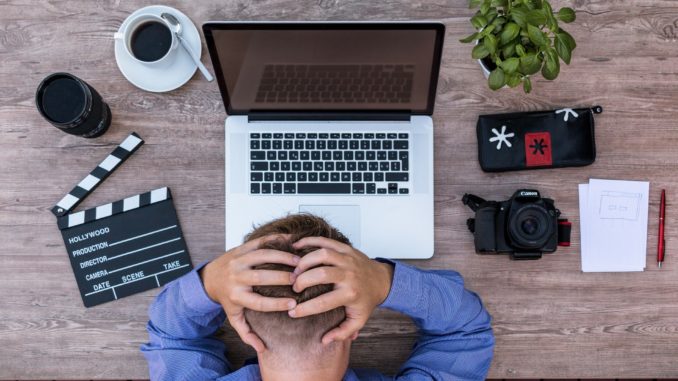 Practice Business explores helpful online spaces for practice managers that you may not already have heard about
Being a practice manager can feel like a lonely experience at times. You don't always have an in-built network of practice manager work colleagues to share views and discuss issues with and, depending on where your surgery is, you might be far away from other practice managers at other surgeries.
When all you want is to get a quick solution for a problem, connect with others, or simply have a a chat with like-minded professionals over something so practice-managery that, if you tried to share it with your friends and family, they'd conclude you were in need of a holiday – it can be really helpful and rewarding to direct your attentions digitally.
There has been a huge push recently to digitise GP processes: patients are encouraged to register online, to book appointments online, and even to undertake appointments online via Skype or other video messaging services.
GP surgeries are encouraged to have an online presence, whether that be a functional website, social media accounts to update patients, or even a blog to share medical advice for common problems.
The best thing about this digital move is that it enhances communication and connection. So where can practice managers go when they want an inclusive, helpful, online community – one that will offer free advice and plenty of support?
The Practice Index forum is always an excellent place to turn to- but here are some other suggestions of practice manager online spaces you may not have thought or heard about:
Facebook
Facebook remains the most social of the social medias, and it isn't hard to find a community of practice managers on there. The current largest group is named the Practice Managers Network. It was founded in 2013 and has amassed 2508 members.
The group was set up by Australian practice staff but has since expanded and is a relevant, credible and enjoyable place to ask questions and bond with others.
The administrators describe the group as 'a space for networking, troubleshooting, discussion and general banter related to medical practice management' and is intended as a 'practice management support platform.'
The group is private. After you request to join, one of the administrators will add you to the group.
Youtube
You may think of Youtube primarily as a platform for young people to produce fun or ridiculous videos – and you would be sort of correct – but Youtube is also bursting with relevant, educational content on all things medical.
You will find doctors, such as Dr Mike and Dr Pimple Popper, creating engaging glimpses into their lives as medical professionals whilst offering health tips a long the way. You will find all manner of scientific videos explaining the pathogenesis of various conditions and the insidious ways germs can wile away at the body's defences.  You will also find more down-to-earth vlogs where medical professionals take the viewer along to a typical day in the hospital, clinic or surgery.
You will struggle, however, to find a high-profile practice manager Youtuber. So if you're looking to create a community, there is a gap in the Youtube market for a fun, informative practice manager or team of practice staff who produce videos detailing the day to day running of a GP surgery. Not only would this help patients, but it would also allow other medical professionals or patients to communicate with you via the comment section.
Youtube is by no means entirely devoid of useful practice manager content. There are several really interesting interviews published there, such as this one which offers an insightful snapshot into a London-based practice manager's work-life, practice priorities and people-focused approach.
It is likely that, as Youtube reimagines itself as a platform for all ages and becomes a staple in everyone's lives, the site will become even more of a bustling hub for working medical professionals. Joining Youtube would be a forward-thinking approach to taking your practice online.
Reddit
Going on Reddit for the first time is like discovering an online treasure trove.
Reddit is the best place online to ask questions and find communities. It has specific sections or 'sub-reddits' dedicated to particular topics. There is a sub-reddit for funny internet cat pictures, for example! R/ medicine is a sub-reddit dedicated to medical professionals, and there are several threads within it that already exist for practice managers or practice staff.
Comments or posts can be upvoted if they're relevant. These appear at the top of the thread's feed, so you can be sure you're always seeing the most helpful information and advice.
You can post your own questions in the r/medicine sub-reddit or join existing conversations. You can also read through archived threads or conversations that might be useful. Searching for 'practice manager' will give you several relevant threads.
Here is an existing practice manager reddit thread containing lots of information, advice and discussion.
You can also follow Practice Business on Twitter @practicebiz, Linkedin and Facebook where we provide up to date news and informative articles containing advice targeted directly at practice managers and practice staff, so that you have lots of relevant content all in one place.
Wading through the world wide web can seem like a daunting task at times- but if you know where to look, it is the easiest way to meet like-minded practice managers and to share your ideas. We hope this article has helped point you in the right direction.
Don't forget to follow us on Twitter, or connect with us on LinkedIn!