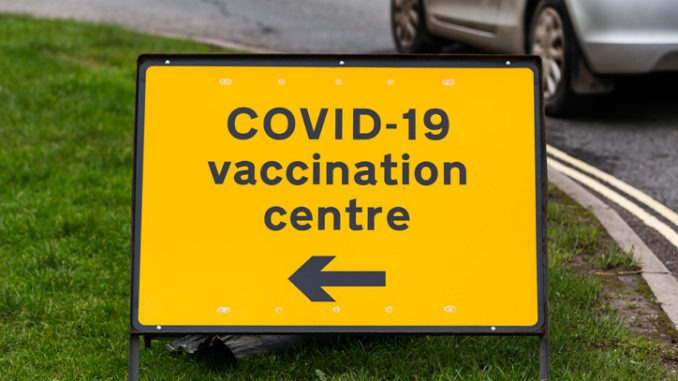 As reported by BBC news, faith in COVID vaccines is highest in the UK, with nearly nine in 10 saying they trust the jabs, a survey of people in 15 countries suggests
Israel, where 83% expressed faith in vaccines, came next. Japan reported the lowest levels of trust at 47%. The Imperial College London team, who have tracked people's attitudes to the vaccinations since November, say overall trust has climbed. But they say there is still work to be done to boost confidence in vaccines.
The survey, in collaboration with YouGov, involved more than 68,000 people. It found – in countries where vaccines were not yet widely available – the most common reason for not having a jab was not being eligible for one. The UK and Israel are among the nations which have administered the highest number of vaccine doses to date.
In the UK, where 87% of survey respondents reported they had faith in the jab, more than half of all adults have now had both doses of a coronavirus vaccine. In contrast, Japan's vaccination drive started late and was hampered by supply shortages and organisational hurdles.
Other concerns highlighted in the survey revolved around potential side-effects and safety.
It also suggests confidence in health authorities varied.
People in the UK had the highest level of confidence that health authorities would provide them with an effective vaccine, at 70%
In South Korea, the figure was 42%
Sarah Jones, one of the project leaders at Imperial College London, said she was encouraged that trust was increasing.
"However, our findings show that there is still much work to be done to reassure the public of the safety and effectiveness of coronavirus vaccines," she said.
"We hope that sharing the concerns people have raised will spur timely and targeted responses from governments that will inform and educate the public about the importance of vaccination."
Melanie Leis, who co-led the project, said: "From our data we can see that people trust different COVID-19 vaccines to different extents.
"This is an opportunity for leaders to respond and help boost confidence in all approved vaccine brands, enabling vaccination programmes to reach more people and more effectively curb the pandemic."