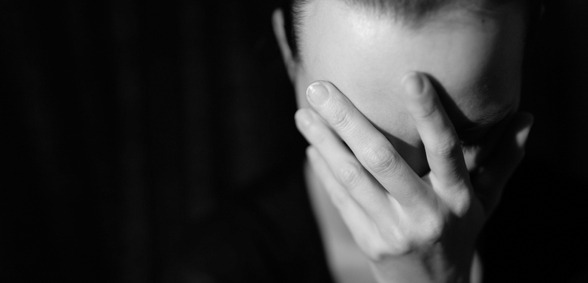 Mental health trusts will have to reveal how many patients they send out of area owing to a lack of beds, in a bid to crack down on a 'costly' and 'stressful' process which can lead to tragedy
The NHS England announcement comes just months after a BMA News investigation found a sharp increase in the number of out of area (OOA) placements from 4,213 in 2014-15 to 5,876 last year – with some areas of the country having no suitable local beds whatsoever.
In a bid to tackle the issue – highlighted by the BMA in exclusive research and the tragic story of David Knight – who took his own life after being given a hospital bed three and a half hours away from his family home – the 54 mental health trusts in England will now have to publish details every month.
BMA consultants committee mental health lead Andrew Molodynski said: 'It's positive to see NHS Improvement and NHS England working together to address and eradicate this practice after the BMA revealed how children, young people and adults were routinely sent miles away from home for mental health treatment.
"Not only are these placements financially costly, the toll it takes on patients and families is considerable during an already stressful time and, in some cases, has led to tragic cases in which out of area placements have contributed to the deaths of people receiving mental health treatment.
"These new reporting measures will make clearer the scale of the problem with out of area placements and allow for the resources needed to tackle the issue to be made available.
"We are all agreed on the importance of improving mental health care. Progress is being made, but we must do all we can to ensure there are no barriers to people accessing good quality and timely care near to where they live."
The move has been welcomed by health secretary Jeremy Hunt who said "no patient should be sent away from their family and friends for treatment when they are seriously unwell".
He added: "It wouldn't happen with physical health and we shouldn't accept it for mental health."
NHS guidelines suggest patients should be treated "in a location which helps them to retain the contact they want to maintain with family, carers and friends, and to feel as familiar as possible with the local environment".
But lack of resources and funding means that in practice beds are often unavailable.
BMA analysis of more than 1,100 patient journeys found that on average, visits involve a four-hour drive in a day or a six-hour trip by public transport – and in the worst instances patients from Somerset and Derbyshire were admitted to beds in Scotland, last year.
Trusts in Kent and north London, sent patients to Darlington and The Priory in Bristol, a private hospital, took NHS patients from north Essex, Lincolnshire and Leicestershire, among others.
NHS Improvement has pledged to end the practice. The national body's clinical director for mental health Tim Kendall said: "Sending acutely unwell people long distances for mental health inpatient care causes major distress for people and their families, coupled with high financial costs for to NHS. Ending this practice must be a priority for mental health providers."
As part of the announcement it has been revealed that areas with high numbers out out-of-area placements will be given support from health systems which have managed to eradicate the practice.
"We have clear evidence from many areas that have already transformed services and done this sustainably so that people can always access acute care locally," Professor Kendall added.
Don't forget to follow us on Twitter, or connect with us on LinkedIn!