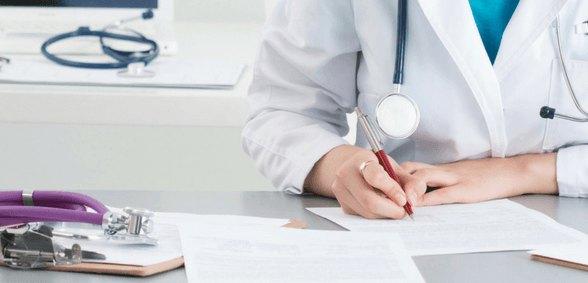 Around 380,000 patients go to their GP with a dental problem every year, according to a BJGP study
A new study by the British Journal of General Practice (BJGP) shows that hundreds of thousands of patients are wrongly going to their GP requiring dental advice or work each year.
Around 380,000 dental consultations occur at GP practices each year. The aim of the study was to discover why patients consult their GP rather than attending the dentist when experiencing teeth or gum problems.
This involved interviewing adults who consulted a UK GP with a dental problem in the previous year, recruiting participants via print and social media, online adverts, the Welsh national population research cohort and word of mouth. 39 interviews were conducted.
The BJGP found that the patients' decision to visit their GP was influenced by various factors: their interpretation of their symptoms, perception of the scope of what GPs offer, the comparative ease of booking and navigating medical appointments compared with dental ones, anxiety around dental care and ability or willingness to pay for dental care.
According to the report, the answer to this issue is effective intervention in order to break down barriers that prevent access to dental care. Public-facing information may be needed in order to explain when and why dental care might be required, and practices should educate those presenting dental problems as necessary.
Dental practices should also be encouraged to maintain timely access to urgent care for patients.
The Royal College of General Practitioners (RCGP) responded to the research, reiterating that GPs are not trained to take on dental issues.
Dr Steve Mowle, honorary treasurer of the Royal College of GPs, said:
"The health service is struggling across the board at the moment, and we recognise that patients may struggle to get an NHS dental appointment, just as we know many are finding it difficult to get a GP appointment.
"What's essential is that patients understand where to turn when they need medical attention to access care most appropriate for their needs, and to ensure scant NHS resources are used most effectively.
"While GPs are trained to deal with a multitude of health concerns, we are not trained to treat dental problems – there are best left to the care of a professional dentist or, if required, urgent care services.
"With GPs already seeing more than a million patients in the UK every day, and increasing number of patients waiting more than a week to see a GP, seeing patients with dental problems isn't the best use of our time, and anyone who does try to book an appointment for a dental problem will most likely be referred to an appropriate alternative."
Don't forget to follow us on Twitter, or connect with us on LinkedIn!