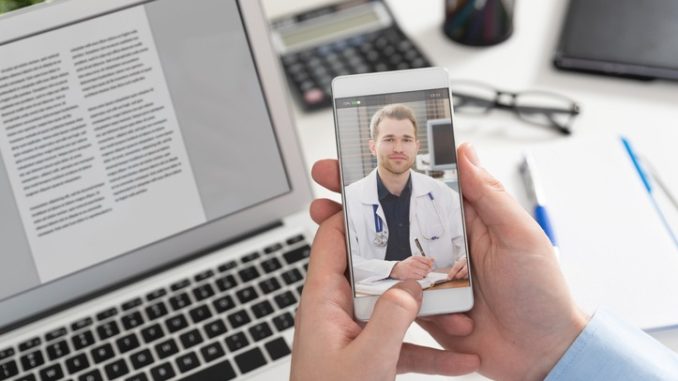 More than 2,500 GP appointments in Warrington have been saved following the launch of an online service – according to health bosses
This is an edited version of an article first published by the Warrington Guardian.
The eConsult online service, which aims to save time and provide more convenience for patients, is now offered by all GP practices in Warrington.
The service has already been used by Warrington patients more than 4,500 times, saving an estimated 2,500 GP appointments.
The eConsult service can be accessed via individual practice websites and offers patients the opportunity to contact their GP practice via an online form.
Health bosses say patients who want to call up to get an appointment can still do so.
Patients can access self-help information, be signposted to other services and contact their practice for advice on non-urgent health conditions. It helps save time for patients and GPs by reducing the need for some face to face consultations, when appropriate and safe to do so.
NHS Warrington Clinical Commissioning Group and eConsult have been working with GP practices on a one-to-one basis to understand how the service can be used as effectively as possible in individual practices to benefit patients.
Nicki Golding, practice manager at Fearnhead Cross Medical Centre, said: "Three months after launching the eConsult service in, we are really pleased with the results we have seen so far.
"eConsult is offered in addition to our usual services and it provides patients with more choice and convenience so they can request health advice, test results, fit to work notes or ask a question they may feel uncomfortable asking in person via the online form.
"The service has received positive feedback from both our patients and staff. We have found it is particularly helpful for some of our housebound patients who are now able to access advice more easily, so they don't always need to book a home visit or arrange for someone to bring them into the surgery."
Dr Rakhi Raj, clinical lead for online consultations at NHS Warrington Clinical Commissioning Group, added: "Millions of patients across the country are already benefitting from safe and efficient online access to GP services and we are extremely pleased that all 26 GP practices in Warrington now offer this service to their patients.
"Initial findings have been positive and show that the service has been used widely by people of all ages who have contacted their practice online with health queries relating to conditions such as colds, coughs, sore throats, earache and back pain.
"GPs and health staff have also been able to resolve the majority of these queries without the need for the patient to visit the practice, freeing up more GP appointments for patients with more complex needs."
Don't forget to follow us on Twitter, or connect with us on LinkedIn!