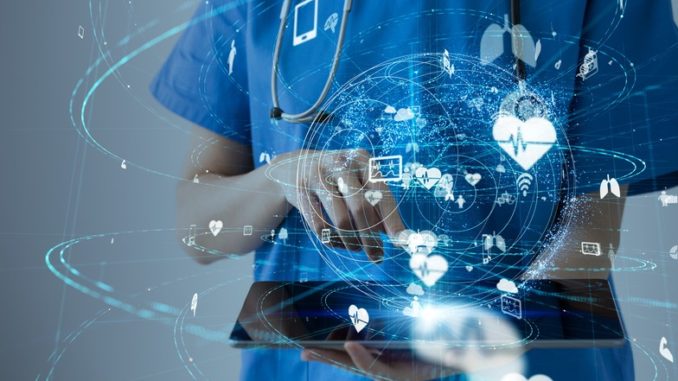 Dunfermline's Nethertown Surgery is to become the first practice in Fife to use a technology that hopes to revolutionise medical care
This is an edited version of an article first published by Dunfermline Press.
Through a new online consultation system, patients will submit their medical needs to the surgery allowing staff to provide advice or contact them to book an appointment.
Surgeries in West Fife are under enormous strain with growing patient lists and a shortage of GPs. Therefore, Nethertown is turning to technology to help them deliver care.
From March, patients won't have to wait for the phone lines to open up at 8.30am hoping to grab an appointment. Instead, they'll be able to submit their enquiries at any time of day for clinical advice.
The system will also have links to self-care advice, videos, leaflets and guides to getting the most out of your local pharmacy.
Practice manager Les Elder said: "GP practices are finding it incredibly hard to meet the expectations of patients, with fewer doctors and more patients.
"Dunfermline and surrounding areas are growing fast and there are 890 more patients in the area than a year ago.
"Over the past few years, the number of days of GP time available in Dunfermline has reduced by around 18 days per week across all the practices.
"Something has to change. We're under more pressure than we were before."
With the introduction of the new Scottish GP contract, practices are evolving with new specialist staff such as pharmacists, advanced nurse practitioners, physiotherapists and mental health workers joining the team.
As such, the GP might not be the most appropriate person to see, but the system works well with the new staffing model ensuring priority and focus in a surgery.
"We want to ensure patients are seen at the right time by the right person," Les said.
"For some, they'll submit a form and the clinician can deal with their concern without the patient having to attend an appointment, saving the patient having to come to the surgery to be seen.
"I understand that it won't suit everyone so you'll still be able to phone if you wish. For me, just putting a form in and knowing my doctor will get back to me is so much easier!"
The benefit of the new system is that patients will not have to register to use it. It means that those who have not got access to computers, smartphones or tablets could speak to or phone a relative or friend who can complete the online form on their behalf and the practice will receive it the same way.
Les added: "The system has been used down south but in Scotland, it is just getting started.
"We have been getting help setting up by a surgery which is severely understaffed and have been using it successfully. They say it's been brilliant.
"One of the benefits is that we'll be able to provide better continuity of care with the same doctor, reduce waiting times and, for some patients, they might feel more comfortable typing out their concerns than speaking over the phone.
"It's a new way forward and all the practices in Fife are waiting to see how we do it!"
Don't forget to follow us on Twitter, or connect with us on LinkedIn!