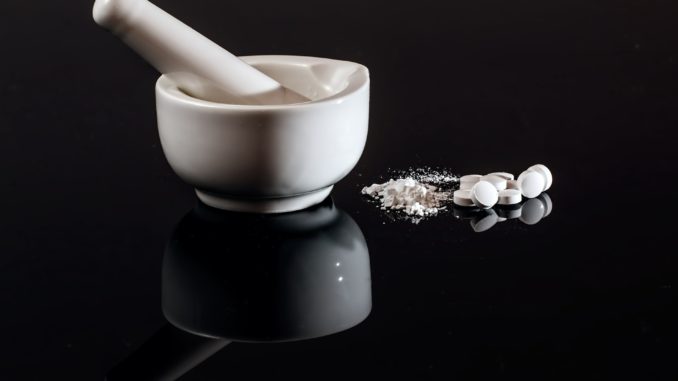 The NHS Long Term Plan sets out a new vision for clinical pharmacists. The potential for these trained and experienced medical professionals to make their mark is finally being realised, and it will benefit both patients and the NHS, says former pharmacist Deborah Evans
This is an edited version of an article that appeared on the Pharmafield website.
The General Practitioners Committee of the British Medical Association's longstanding ambition for every GP practice to benefit from having a pharmacist is now much closer with the launch of the NHS Long Term Plan and new GP contract. Both firmly embed the role of clinical pharmacists in primary and community care, and specifically within the new primary care networks (PCNs).
The plan goes far beyond the current goal of 2000 clinical pharmacists and outlines how a typical PCN of 50,000 patients will be able to choose to have its own team of around six full-time equivalent clinical pharmacists by 2023/24, depending on local context.
A typical PCN of 50,000 patients will be able to choose to have its own team of around six full-time equivalent clinical pharmacists by 2023/24.
The new clinical pharmacist roles will be part of a multidisciplinary team (MDT) operating at PCN level, supervised by a senior pharmacist and seeing patients wherever is most appropriate. This could include in a patient's own home, a care home, a GP surgery or other community venue, including community pharmacy. These new roles will be funded through a new Additional Roles Reimbursement Scheme which will meet a recurrent 70% of the costs for additional clinical pharmacists.
Roles and responsibilities
These dedicated clinical pharmacy teams will allow the development of varied and tailored roles which will include undertaking structured medication reviews, improving medicines optimisation and safety, supporting care homes, and running practice clinics. Pharmacists will play a key role in supporting delivery of the Directed Enhanced Service (DES) specifications within the new networks and this will include tackling over-medication of patients, inappropriate prescribing of antibiotics and the withdrawal of medicines no longer needed. Pharmacist reviews are expected to reduce avoidable A&E attendances, hospital admissions, avoidable outpatient visits and over-medication.
Clinical pharmacists will be working in a consistent way across the country and all must complete an 18-month training programme to enhance clinical knowledge and skills, leadership skills and qualify as independent prescribers. The key roles and responsibilities of clinical pharmacists include:
Clinical assessment and treatment of patients using their expert knowledge of medicines.
Care management of patients with chronic diseases.
Clinical medication reviews to proactively manage people with complex polypharmacy, especially older people, people in care homes, people with multiple long-term conditions (in particular chronic obstructive pulmonary disease and asthma) and people with learning difficulties.
Reducing waste and promoting self-care through structured medication reviews.
Working with, and alongside, the MDT in a PCN as prescribers.
Providing specialist expertise in the use of medicines.
Leadership on person-centred medicines optimisation, quality improvement and support further integration of general practice with the wider healthcare team.
Taking a central role in the clinical aspects of shared care protocols and clinical research.
Working with specialist pharmacists in hospitals and liaising with community pharmacies.
Significant shift
Shortly after I qualified, 30 years ago, pharmacists in hospitals began their journey to establish the invaluable leadership role in medicines they now have alongside other clinicians. These new announcements signal another significant shift for the profession, this time within primary care. The NHS is already making better use of the clinical skills of pharmacy professionals and, with leadership from experienced and senior strategic NHS pharmacy leaders in the integrated care systems, the full integration of pharmacy practice will become a reality. Patients and the NHS can only benefit.
Deborah Evans FRPharmS FFRPS FRSPH is managing director of Pharmacy Complete, a training and consultancy company working with pharmacy and the industry.
Don't forget to follow us on Twitter, or connect with us on LinkedIn!