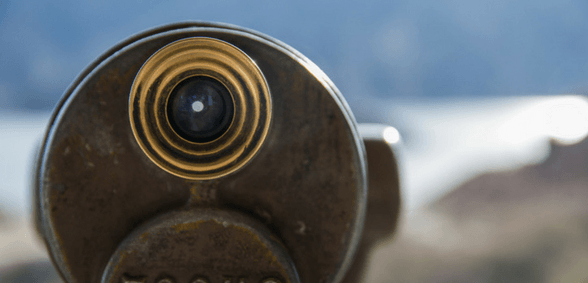 As we mark 70 years of the NHS, Dr Anne Blackwood, CEO of Health Enterprise East, looks back at a rich history of innovation, considers a present in which advances in health tech are supporting the delivery of care and speculates about a future that maintains the forward-thinking that the NHS has always embraced and supported
The National Health Service's 70th anniversary was the source of much-deserved celebration this summer, as many reflected on its legacy and contribution. The anniversary has also prompted much consideration about what lies ahead for the future of the NHS. What is certainly not up for debate is that, in its 70 years of existence, the NHS has revolutionised patients' and doctors' relationships with primary care, with many pivotal innovations littered throughout its history.
Even in the service's earliest years innovation was rife, demonstrated by inventions such as acrylic intraocular lenses by London surgeon Harold Ridley in the 1940s, a quantum leap for ophthalmology. The 1960s saw the advent of total hip replacements – which might seem workaday now, but were revolutionary at the time. The 1970s witnessed the first test tube baby born in the UK after the NHS pioneered research into IVF, while more recently, in the 1990s, robotic surgical techniques were ushered in.
Moving forward
But innovation in the NHS is not limited to the past and acute-based care. There are a multitude of ground-breaking innovations under development in the service right now, many of which will have a direct primary care impact. There are a number of players in this landscape, offering glimpses of how start-ups can be nurtured, including NHS England's SBRI Healthcare programme. Health Enterprise East is a delivery partner of the SBRI Healthcare programme, which helps local practices to identify healthcare needs and then funds technology companies to develop solutions.
In the last five years the programme has granted £73m of funding to innovative technology solutions such as MyWay Digital Health – a diabetes self-management platform that helps diabetes' sufferers to manage their condition more accurately and traceably, with proven clinical outcome benefits. Developed by the University of Dundee, this showcases how academic institutions are helping to develop marketable solutions.
Another SBRI-funded platform is 365 Response, patient flow software that helps hospitals and healthcare providers to ensure that they are keeping track of their services and capacity with maximum efficiency. From ambulance hubs to local practices, scalability means that the platform can work for different users through a simple interface. HealthCab by 365 Response is an innovative app designed for patient transport drivers to view, manage and track their shifts and journeys, leading to quicker treatment for, and responses to, patients, safely and at a lower cost.
Finally, C the Signs is an app, available across different platforms, to assist GPs in diagnosing the many forms and manifestations of cancer as early as possible, in order to ensure that the right plan of treatment can be found and assigned to each patient. With over 200 types of cancer potentially in question, a searchable database can help GPs to make the most of their 10-minute appointments, reducing time pressures and benefitting not just patients but also practitioners.
Encouraging innovation
These technologies are just a small sample of the innovative work being developed in partnership with the NHS and in response to identified unmet needs; however, the progress to come has vast potential. With the rise in research, development and investment in artificial intelligence, data analytics and digital health platforms, for instance, we could see technology that delivers even more patient-centred, personalised healthcare, as well as helping to achieve better service integration.
Looking forward to the next 70 years of the NHS we expect to see more and more innovation emerging from within the service, intersecting with the UK's vibrant start-up community. Technology will help to transform the way primary care services are delivered, changing the dynamic of the doctor-patient relationship to a more patient-centred approach and freeing up time to focus on the more challenging cases.
The NHS must be given the means and time to develop solutions, services and care pathways to accommodate new technology and innovation. With the right support, the technology of the future could well provide solutions only dreamt of by practitioners now, to match the stunning achievements of the NHS's past.
 Don't forget to follow us on Twitter, or connect with us on LinkedIn!