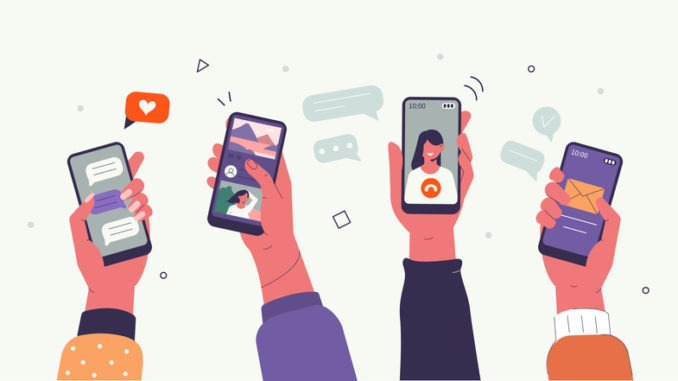 What GP practices need to know about the features on the NHS App
NHS COVID pass
People living in England can demonstrate their COVID-19 status using the NHS COVID Pass; this lets you share your COVID-19 vaccination or test results in a secure way. It allows you to show others that you've had a full course of the COVID-19 vaccine when travelling abroad to some countries or territories. A full course is currently two doses of the Moderna, AstraZeneca or Pfizer vaccine, or one dose of the Janssen single-dose vaccine. People can prove their COVID-19 status through the NHS COVID Pass service:
People need to register with NHS login for the digital services. NHS login registrations may take longer than usual when there are high numbers of requests. If people cannot access online services, they can call 119 to request a letter that will provide evidence of their COVID-19 status.
Referrals
When you make a referral to a specialist at a hospital or clinic using the NHS e-Referral Service (e-RS), your patient can manage their first appointment themselves from the NHS App by clicking on 'Hospital and other appointments'. This means you do not need to print or post booking instructions; the patient can easily book, check, change or cancel their appointment online.
Online consultations
Online consultation is now available within the NHS App for practices which use eConsult, with Substrakt's Patient Pack coming soon.
Secure messaging
This enables patients to send non-urgent enquiries to their practices which can send replies using the clinical system. The EMIS and TPP clinical systems provide a secure messaging facility. Around 900 practices currently use this feature. Patients can now send and receive secure messages in the NHS App if:
their practice uses EMIS or TPP;
the practice has enabled this feature in their clinical system.
Secure messaging is not currently supported in Microtest and Vision clinical systems.
Prescriptions
Patients can request repeat prescriptions through the app. If a patient has already nominated a pharmacy, prescriptions will be sent there; if not, they will be sent to the practice to be picked up. Patients can now set or change a nomination through the NHS App though this does not apply to dispensing practices or dispensing appliance contractors.
Appointments
If an appointment can be booked over the 'phone, the NHS recommends it should also be bookable online. The GP Contract Five Year Framework, published on 31 January 2019, states that 'all practices will ensure at least 25% of appointments are available for online booking by July 2019.' This is a percentage of all appointments you offer in the practice, including nurse and specialist appointments.
The more types of appointments you can make available to book online, the more people will use the app and the more time this will save for reception staff. Providing better access to specialist clinic appointments – such as blood tests or mother and baby appointments – can also help towards Quality and Outcomes Framework/Enhanced Services (QOF/ES) targets. However, it's up to each practice to make decisions about online booking that best suit how they work.
You can use features in your clinical systems to support your processes. These can include:
using embargos, so that appointments become available online at the same time as your 'phone lines open;
limiting the number of appointments patients can have booked at one time – but be aware this will cap the number of total appointments, whether they are booked online, over the 'phone or in person;
using the messages that patients see on online booking systems to give them more information to help them book the right appointment – if you use this, you should make sure it appears correctly in all the third party apps that you use;
if it's available in the system you use, asking the patient to specify a reason for booking, which can then help reception staff triage and contact any patient who has booked an appointment that's not suitable.
Proxy access
Proxy access lets patients access medical services for someone in their care – for example, a child. Proxy access in the NHS App is now available if your practice uses the EMIS or TPP clinical systems and both patients are registered at your practice.
If a patient already has proxy access enabled, it will automatically appear within the NHS App. Patients can switch between views of their own profile and the other patient by clicking on 'Linked profiles' within the app.
It is not possible to set this up through the NHS App. If a patient asks you for proxy access, you can set it up using your normal processes in your clinical system. It will then be available in the NHS App and in any other online service you use which provides proxy access.
Practices should follow the existing guidelines for proxy access and identity verification provided by the Royal College of General Practitioners.
Patient records
The level of detail a patient sees in their medical record through the NHS App is set in the practice's clinical system, not by the app itself. The default level of access a patient has is generally 'summary care information', which includes demographic, allergy and medication information.
Patients who wish to access more sections of their medical record, or believe there is an error in it, will need to raise this directly with you at the GP practice; this is because the practice remains the custodian of the patient's record and decisions about whether to provide access, or amend it, must be made by a clinician.
Patients who have already been given access to more sections of their medical record will be able to access them via the NHS App. However, patients will not be able to view documents through this version of the NHS App. The app will not enter any information into a patient's record.