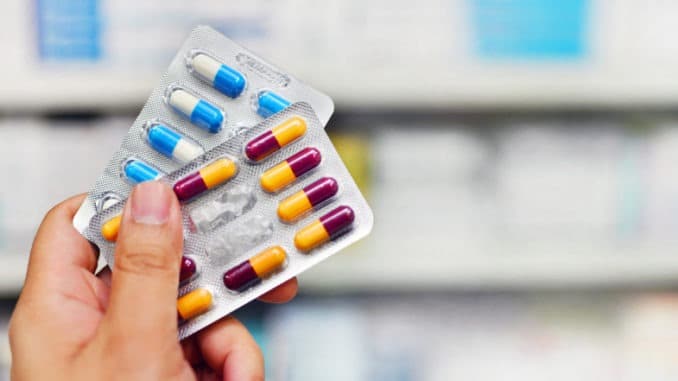 The Lancet has published data regarding GP appointments and antibiotic prescription
NHS England publishes monthly data on national appointment activity in general practice. The number of face-to-face appointments in this setting from April 1, to Aug 31, 2020 (46 550 551), decreased by 51·50% compared with the corresponding period in 2019 (95 975 048), whereas the number of telephone appointments increased by 270·45% (from 16 333 705 to 44 174 700) and the absolute number of appointments decreased by 20·80% (from 120 693 985 to 95 594 911).
This five month period in 2020 comprises all data available to date following the first UK COVID-19 lockdown, which began on March 23, 2020, and progressed into the summer.NHS England also publishes monthly data on national prescribing activity in general practice. These data include antibiotic use, which the NHS has committed to reducing to prevent antimicrobial resistance attributed to inappropriate prescribing (eg, for non-bacterial infections such as influenza or COVID-19). The number of antibiotic prescriptions made in general practice between April 1, and Aug 31, 2020, was 10 191 805, 15·48% lower than the figure for the corresponding period in 2019 (12 058 979). However, given the decrease in absolute number of appointments over this time, this number of prescriptions is 6·71% higher than expected (9 551 238)—a statistically significant increase (p<0·0001).
The decrease in absolute number of antibiotic prescriptions reflects the trend of falling antibiotic consumption in general practice since 2014, and the aim to reduce overprescribing. However, the unexpectedly high rate of prescribing during COVID-19 might reflect additional instances of inappropriate antibiotic use in telephone consultations. These data support evidence that antibiotic prescribing rates are higher in remote consultations than during in-person appointments.
This increase could reflect the greater diagnostic uncertainty that results from an inability to examine patients and perform investigations during telephone appointments, which might lead clinicians to take greater precautions in cases of possible infection. The data also reflect growing concerns that COVID-19 might be contributing to antimicrobial resistance.
With evidence that 70% of patients with COVID-19 receive antibiotics when not clinically indicated, focus has centred on antibiotic misuse in the clinical management of COVID-19, but not on the additional risks posed by remote prescribing. While the rates of telephone appointments in general practice remain unusually high during COVID-19, clinicians must be supported to use antibiotics appropriately. Such stewardship, alongside continuity of essential care and availability of rapid diagnostics, is vital to curb the emergence of antimicrobial resistance, one of the largest threats to global public health.