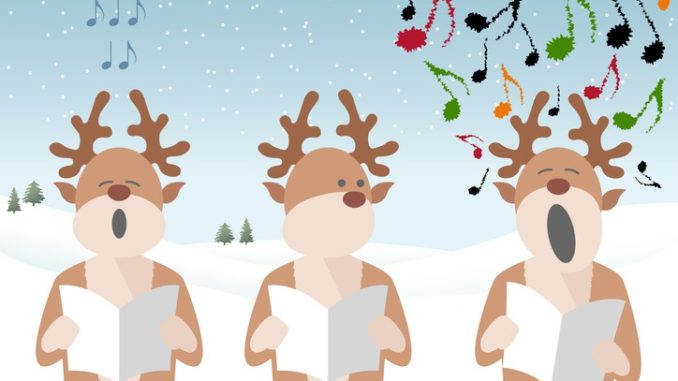 A caring health centre manager – who puts on an amazing Christmas for patients – has reflected on the fantastic night when she became an award winner
This is an edited version of an article first published by the Sunderland Echo.
Anne Lilley, of the village surgery at Silksworth Health Centre, was one of two winners of the Best of Health Awards Unsung Hero category last year – along with the South Tyneside League of Friends.
As she looked back on a night to remember, she urged people to nominate their health heroes for this year's awards.
The eventual winners will follow in the footsteps of Anne who, although being a practice manager, still finds time to organise a Christmas carol service in the surgery.
She arranges the refreshments, lines up a brass band, organises a raffle and yet despite all she does, Anne was still stunned to be announced as a winner at the 2019 awards.
She reflected: "I work with a team and the whole practice was there. We work hard and it was nice to be recognised for something that we do."
Modest Anne said it was a whole team effort which helped to make the annual Christmas service a success. "I could not do it on my own," she added.
And speaking about the awards night, she said: "Everyone was a worthy winner and it is nice for people who work hard to get that recognition."
Anne urged people to nominate their own health heroes for this year's awards and added: "It's a chance for people to be recognised and it is lovely for them to know that someone has nominated them for an award."
This year's awards have the support of the South Tyneside and Sunderland NHS Foundation Trust who are headline sponsors. The category sponsors are East Coast Fitness, Wonderful Wig Company and NHS Sunderland CCG.
The deadline for nominations is Monday, April 6 and the judges will meet on Wednesday, April 8, to decide on the shortlist.
The grand finale is at the Roker Hotel on Thursday, April 30, when we will announce this year's winners.
To nominate, send your name, address and telephone number, as well as your email address, if applicable. Remember to include the category you are putting your nominated cause into.
Also send the name of the person you wish to nominate, as well as their address, telephone number and email (if known).
Send all the details to Lynn Wild by no later than Monday, April 6.
Email those entries to [email protected] or send them to Lynn Wild, North East Business and Innovation Centre (BIC), Wearfield Enterprise Park East, Sunderland, Tyne and Wear, SR5 2TA.
Don't forget to follow us on Twitter, or connect with us on LinkedIn!