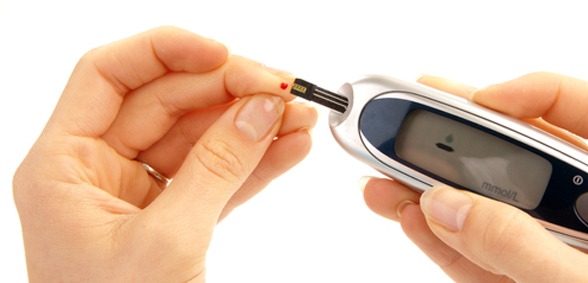 According to Diabetes UK's State of the nation 2016 report if current trends persist, by 2034, one in 10 people will develop Type 2 diabetes. This report also detailed a current total care cost of £10bn to the NHS associated with diabetes – a figure predicted to rise to £17bn by 2035/36. It's time to take control. Marie Cahalane looks at the role of education and self-management in diabetes care
The increase in the number of people with long-term conditions is putting added pressure on healthcare resources. Enabling patients to effectively manage their own illness can be an efficient way of alleviating this; as Lindsay Oliver, national director of the Year of Care Partnerships, points out, "Most of the care that's delivered to people with long-term conditions is by the individuals themselves."
Self-management is particularly valuable in the treatment of diabetes as care extends beyond the practice setting. A CQC study titled My diabetes, my care, found that, while quality care is being provided, it's not sufficient in terms of enabling self-management. So, what can GP practices do to provide this? What does effective diabetes' care look like?
Get organised
"Good organisation is key to good diabetes' care," Robin Hewings, head of policy at Diabetes UK, says. So there's a need for a focus on patient records, paired with an effective call system, for initial and follow-up appointments, and time allotted for collaborative care planning between patient and practitioner. Communication is key and Robin suggests that practice managers ensure multiple channels are open – telephone and text, of course, but also an accessible, active and up-to-date online presence.
"Type 2 diabetes can be well-managed in primary care so it's important to recognise the skills of specialists and community teams," Robin explains. Practice managers can play a crucial role in supporting this contact, ensuring that there is access to specialist teams which can support those working in practices to build on their skills and help them to provide support to their patients.
Know your diabetes
"We need to shift the focus to supporting patients, providing them with the knowledge, skills and confidence they need to manage their own health," Lindsay says. The benefits are evident; people are motivated to control their condition and, Robin points out, "They're more likely to take the required medication and make the right lifestyle choices because they are not aiming for an 'abstract bio-marker' – like HbA1c – but are aiming for tangible improvements in their lives."
An education course on diabetes might be the most effective course of treatment for patients – enabling them to take control of their condition. Robin considers this a missed opportunity in diabetes care. "It can be genuinely transformative; for example, Sir David Nicholson, the previous executive of the NHS, was diagnosed with Type 2 diabetes and found the course he went on life-changing," he says.
Beyond the practice
Education supports patients beyond the practice; it helps them understand their diabetes and manage it more effectively. For some – but not all – people with diabetes monitoring blood glucose levels is an important part of this. It can guide lifestyle and treatment choices, for example, helping to watch out for hypo- or hyperglycaemia, and this constant monitoring can flag issues before they become critical. This is done using a meter and requires strips. However, the Diabetes UK 2016 Test strips and meter survey found that 27% of respondents had the number of test strips they were prescribed restricted or were refused a prescription altogether. A further 66% said they were given no choice in blood glucose meter, with 25% unhappy with what was provided. The right meter can aid self-management and there are many options, including some with added software that watch trends in blood glucose levels. Here, again, education is key; the patient needs to know how to test and also to understand and interpret the data to gain more awareness of how to manage their diabetes.
Telehealth is another option to be considered. Using tools that monitor patients, via telephone or shared data, opens a line of communication between the patient at home and their clinician. Benefits extend to both; the patient has more information on, and a better understanding of, their condition and the clinician can be proactively involved in their patients' care between appointments. However, the aim would always be to create understanding and independence.
"When diabetes isn't well-managed it can lead to really poor outcomes that are devastating to individuals and expensive for the NHS – heart attacks, amputations, blindness, kidney damage, etc.," Robin says. GP practices play a key role in helping patients manage their conditions but, to be effective, care must start at the core – education – and be ingrained in the patient's life – self-management.
The Year of Care Partnerships
The Year of Care Partnerships is an NHS based organisation of clinicians who support teams at a national level to implement care and support planning for people with long-term conditions, including diabetes. Lindsay outlines what the model entails.
Collaborative care planning
Many people with diabetes feel that they're in the dark about their treatment. Often, care's based on retrospective checking rather than active and collaborative care planning. Based on the Wagner Chronic Care model, our focus is on enabling a more collaborative conversation between patient and professional – achieved by restructuring care delivery which allows people to have more information before they see a clinician and, importantly, training healthcare professionals to use an empowerment model in consultations.
Changing care culture
We operate a two-step model; an initial appointment, during which general tasks and tests are completed, is followed by a second, patient-centric session focused on helping the patient to understand their diabetes and what can be done. This level of care moves beyond QOF targets; patients feel more involved in their healthcare. It's a change in the way care's structured and a philosophical shift in the way it's provided.
People are more informed and so can drive their care, rather than passively receiving it. From the perspective of the practice, it's more efficient. Lindsay notes that, after a few cycles of care planning, people don't need as much time for subsequent appointments.
The Year of Care Partnerships is a nationwide initiative; learn more here: http://www.yearofcare.co.uk/